Ross & Hannah's Beautiful Wedding at Brookfield Barn
Back in April we had a beautiful day for Ross & Hannah's beautiful Wedding at Brookfield Barn in Sussex. It had been several years since I had worked here and wow what a change. The new owners have built a stunning barn and much of the old hotel has been removed or refurbished creating a fantastic new wedding venue. The old par three golf course is still on the site, the groomsman couldn't resist a cheeky little nearest the pin tournament during the evening reception.
With both Hannah & Ross living up in Oxford I had not had a chance to meet Ross before the big day. I had actually been recommend  to them by one of my wedding couples from a couple of years back. They were guests at the wedding, it was great to catch up again. On arrival and meeting Ross it was clear that both him and his groomsman were going to be good fun.
Before the ceremony Hannah had arranged to have a little tipple with her Dad before walking down the aisle, just something to clam the nerves maybe. With one end of the barn being comprised of glass doors natural light was able to flood in, this is always good for us photographers.
After the ceremony we headed over to the golf course for a few images with Hannah & Ross. The old wooden bridge that has been on site for year is still there and a new swing has been added, which is perfect for photos. Around by the lake the trees were full of blossom and we had to include these in some photos.
After the wedding breakfast it was time for the speeches. All of the Groomsman had a role to play and Ross certainly took some punishment but it was great fun and considering how many guys were speaking it worked really well.
For the evening reception the guests were treated to a live band and we also witnessed some of the best dad dancing seen for a very long time. The Grooms dad was on fire on the dance floor, I think lives could have been lost later in the evening.
Enjoy a small selection of images from the day below.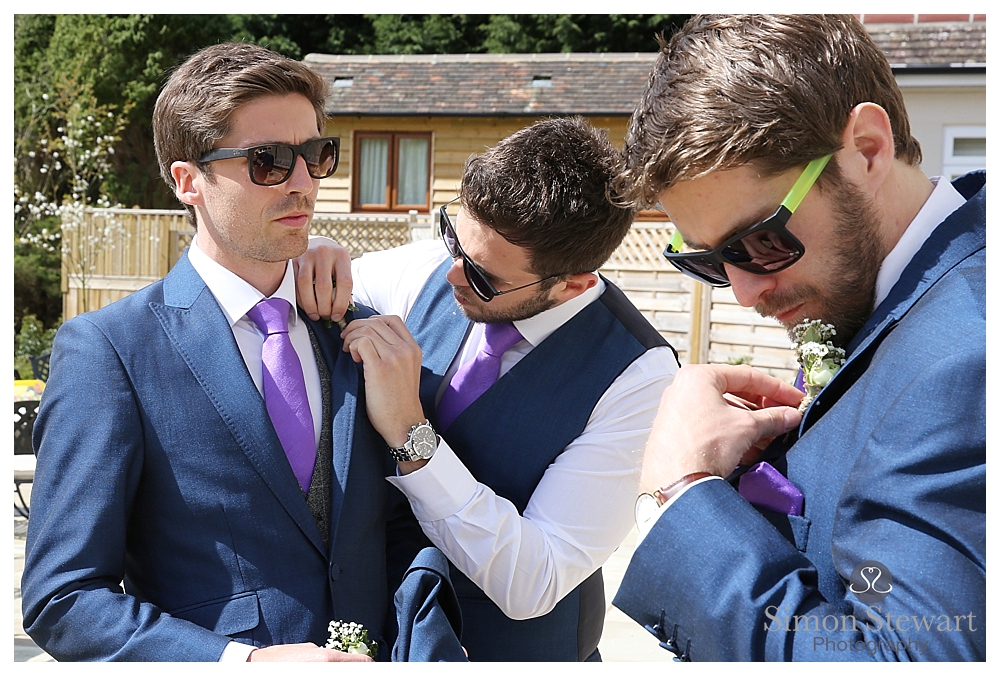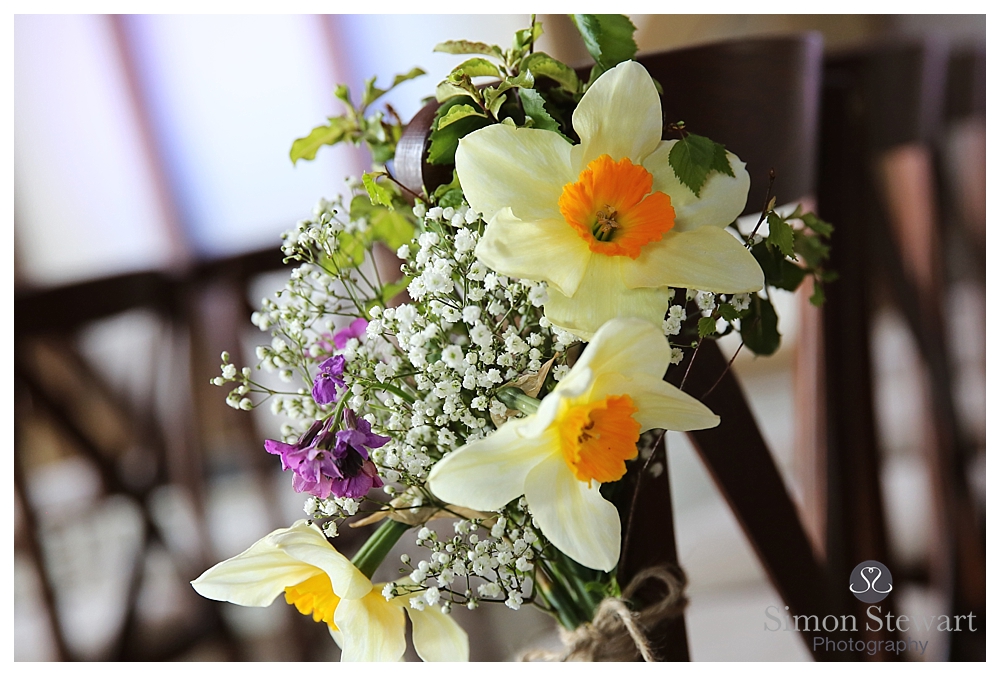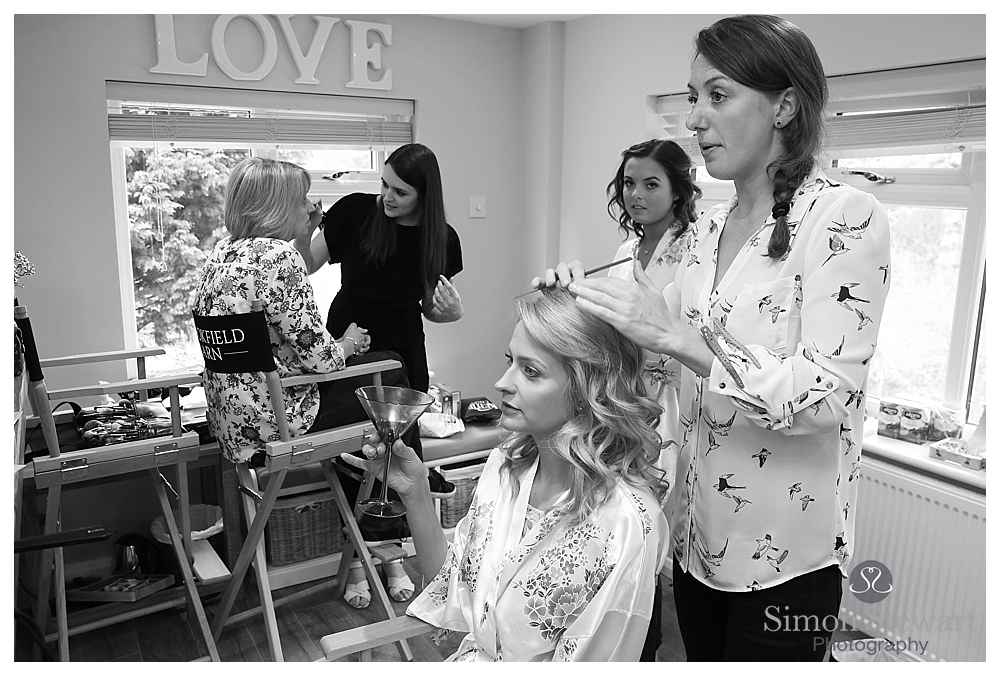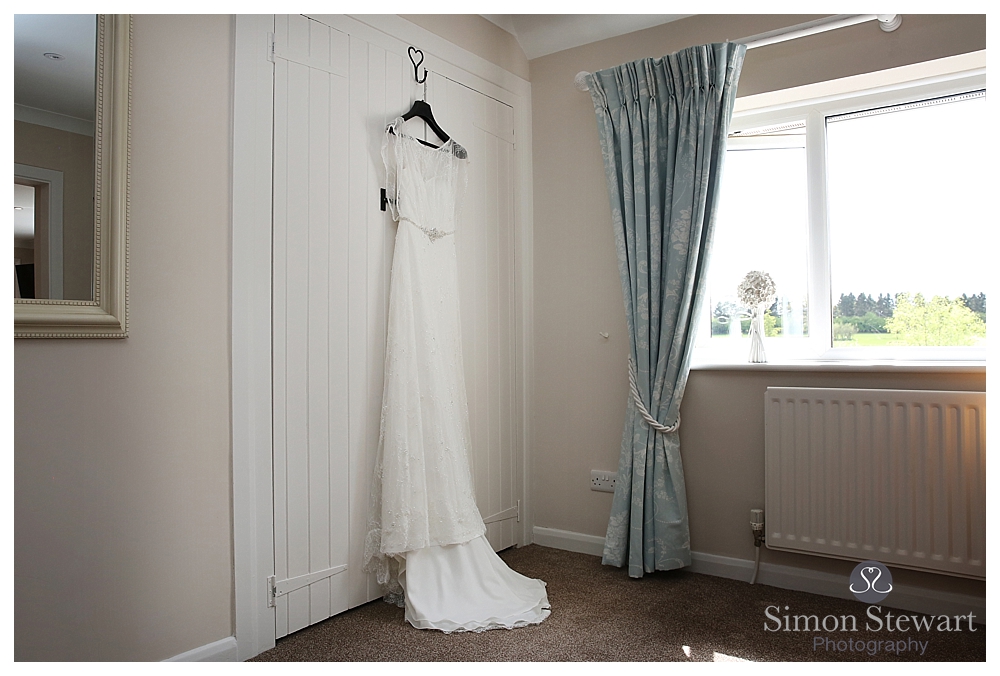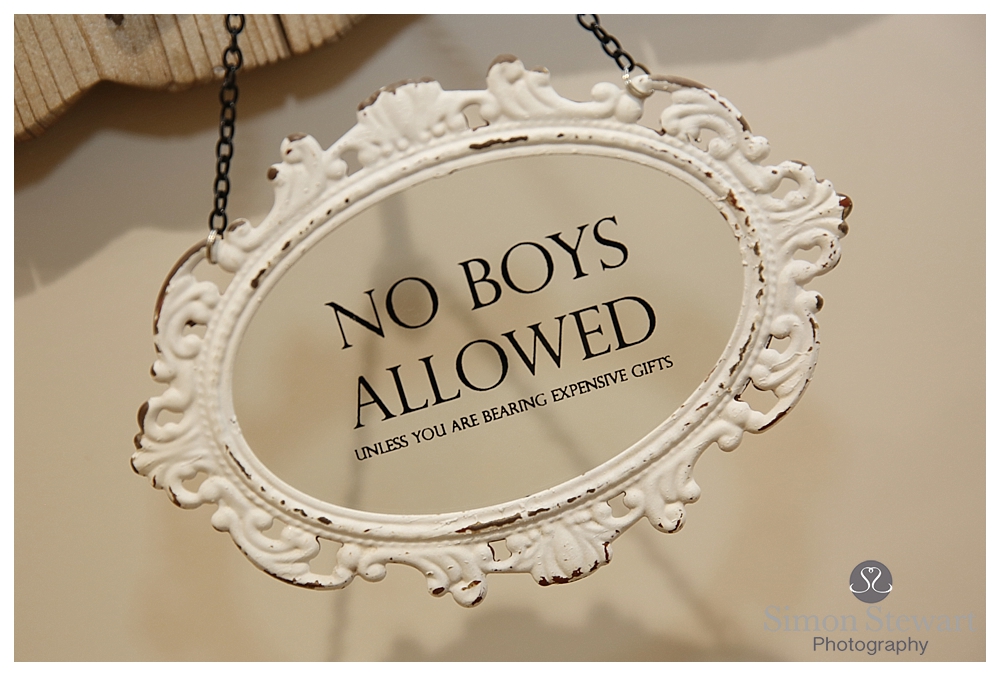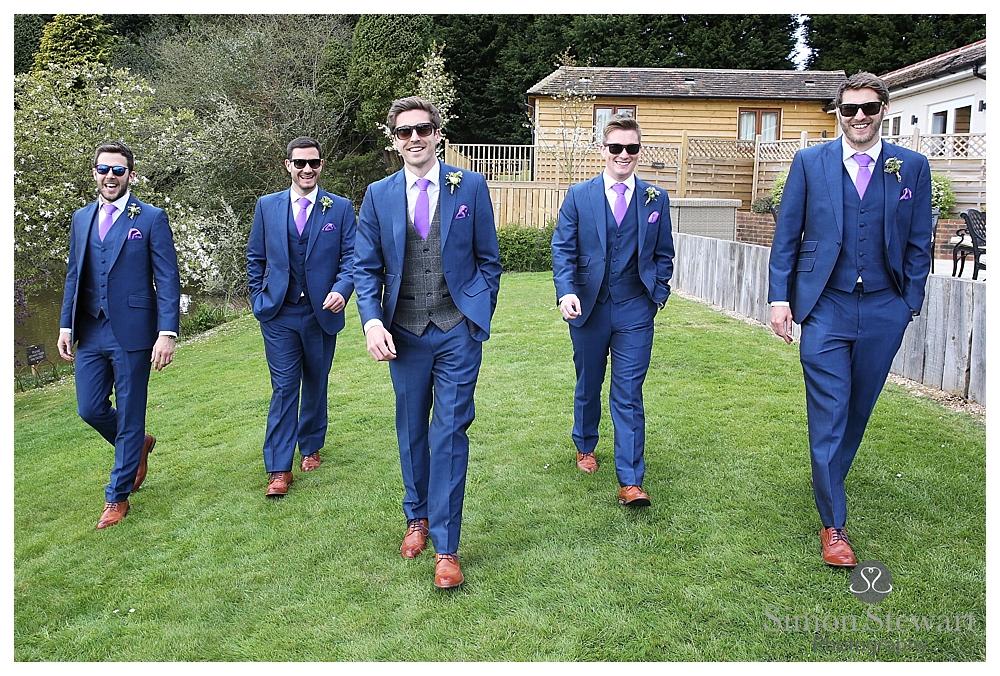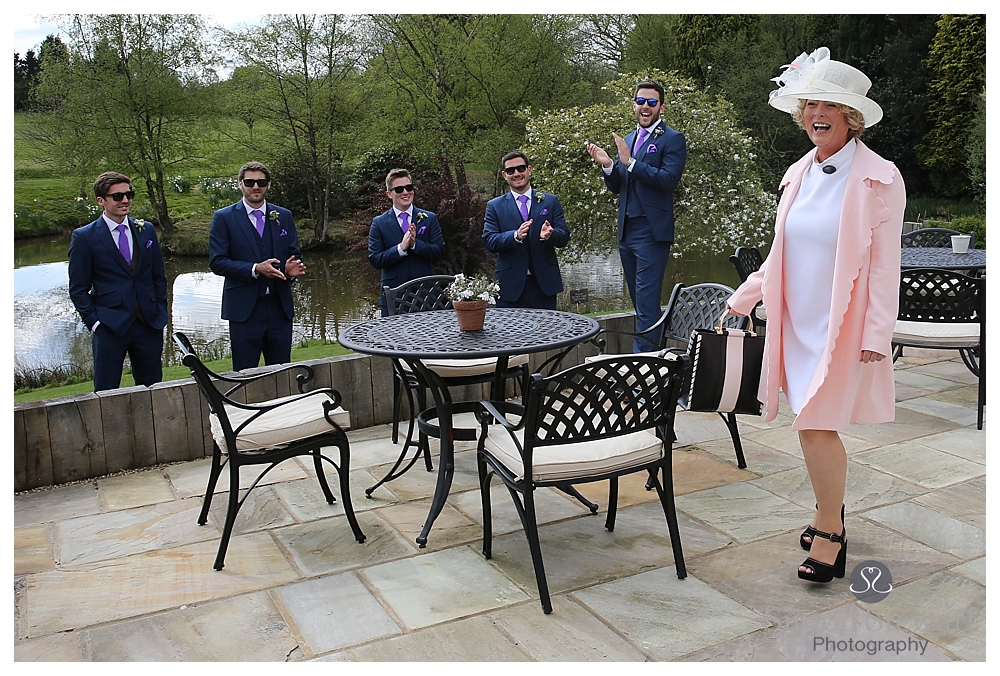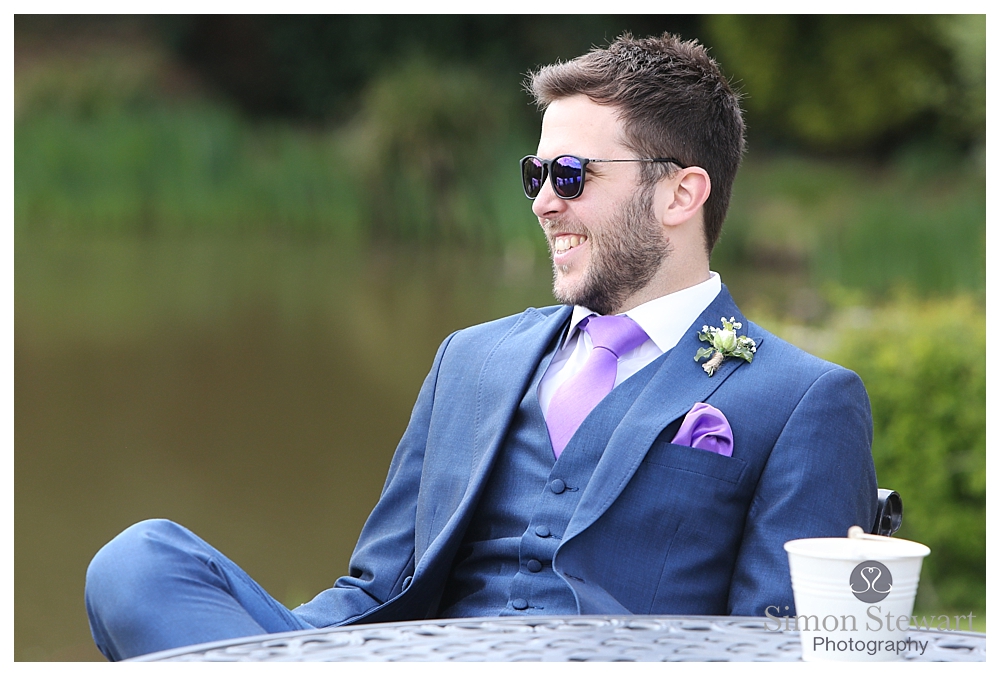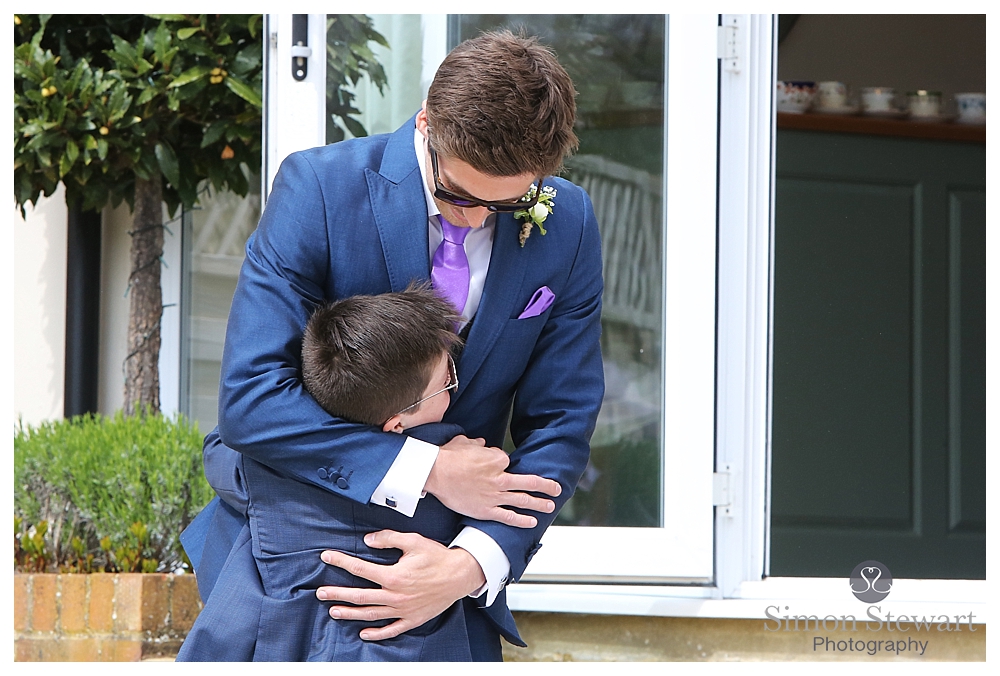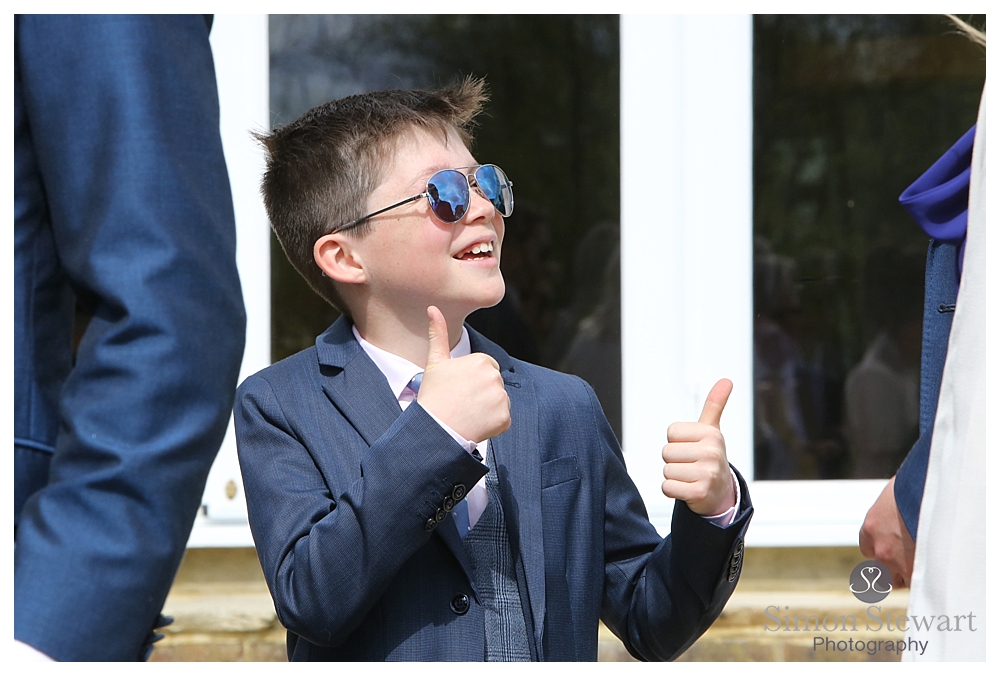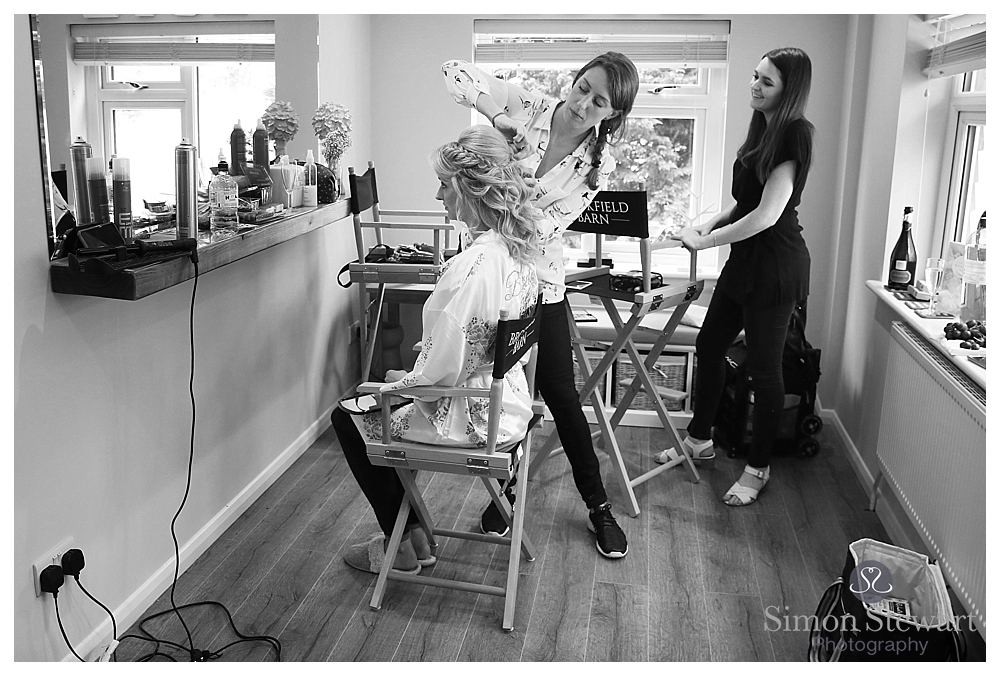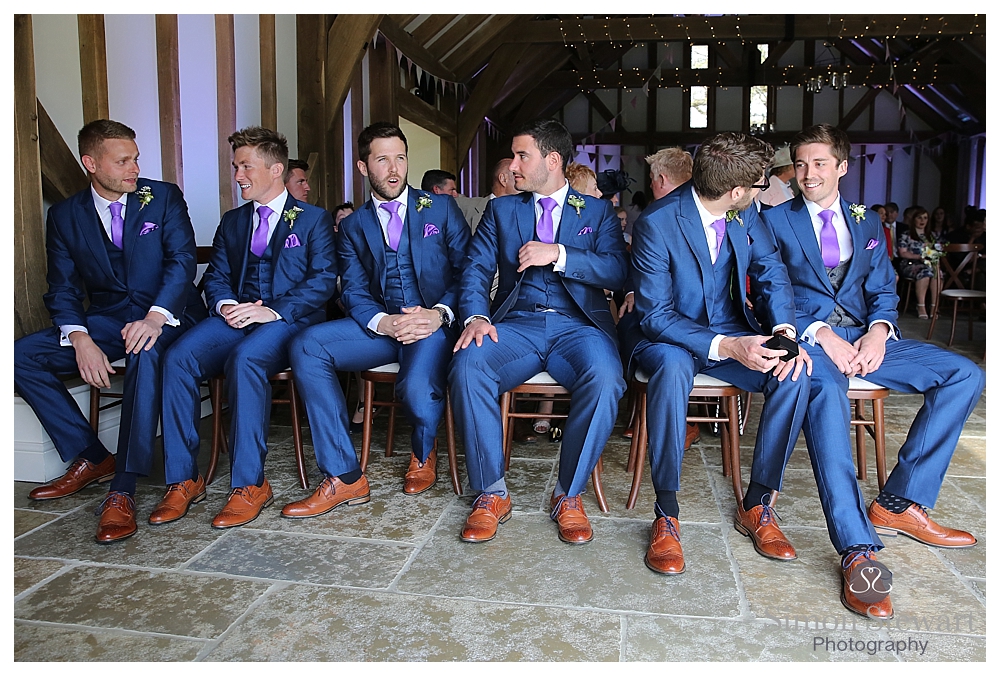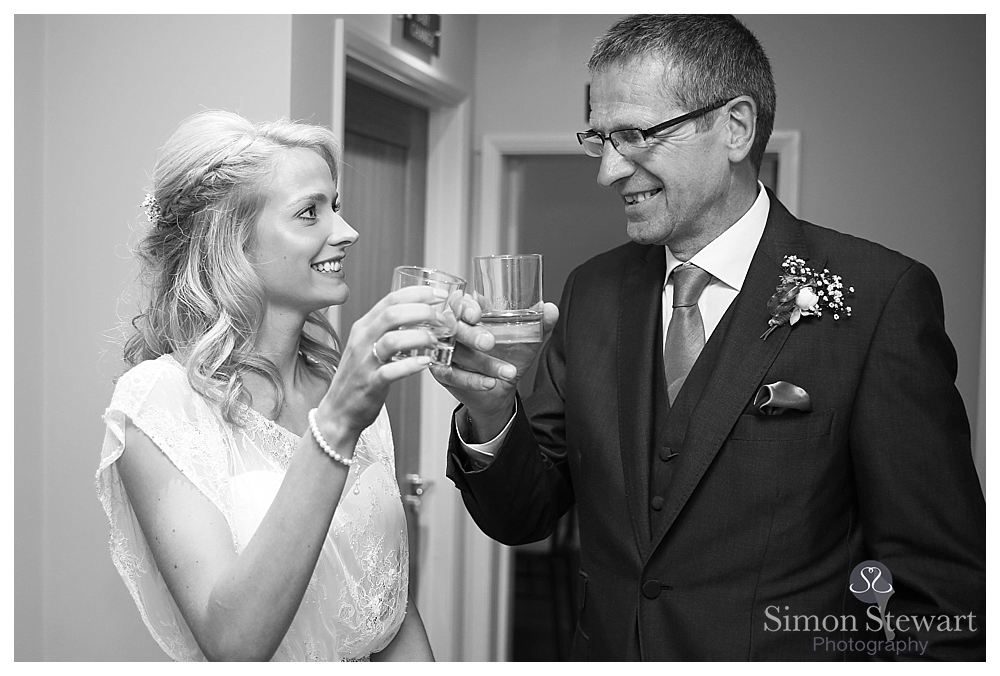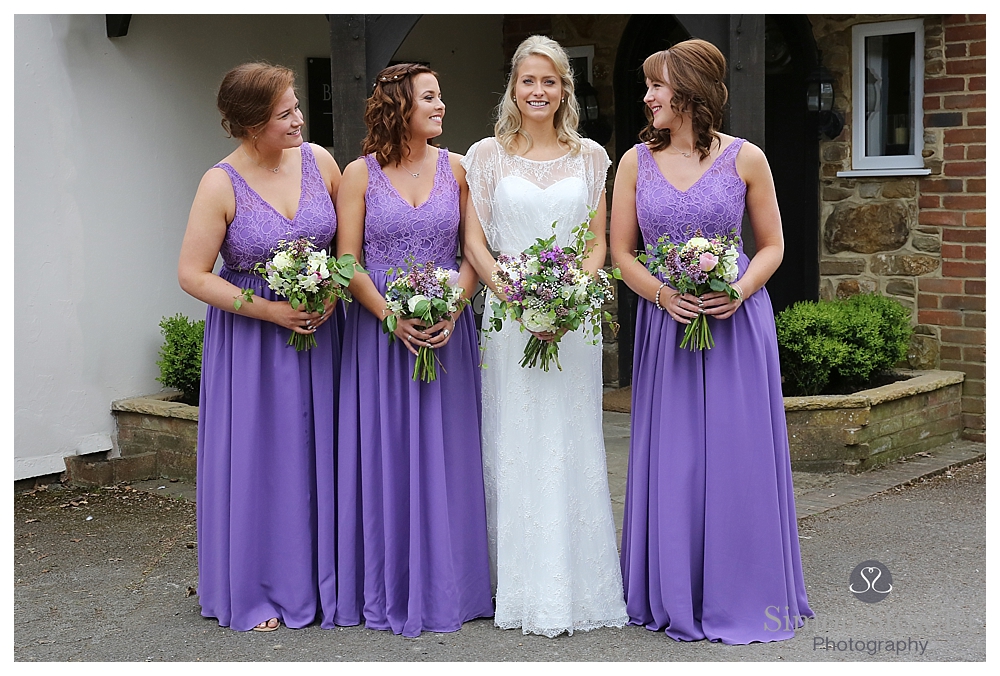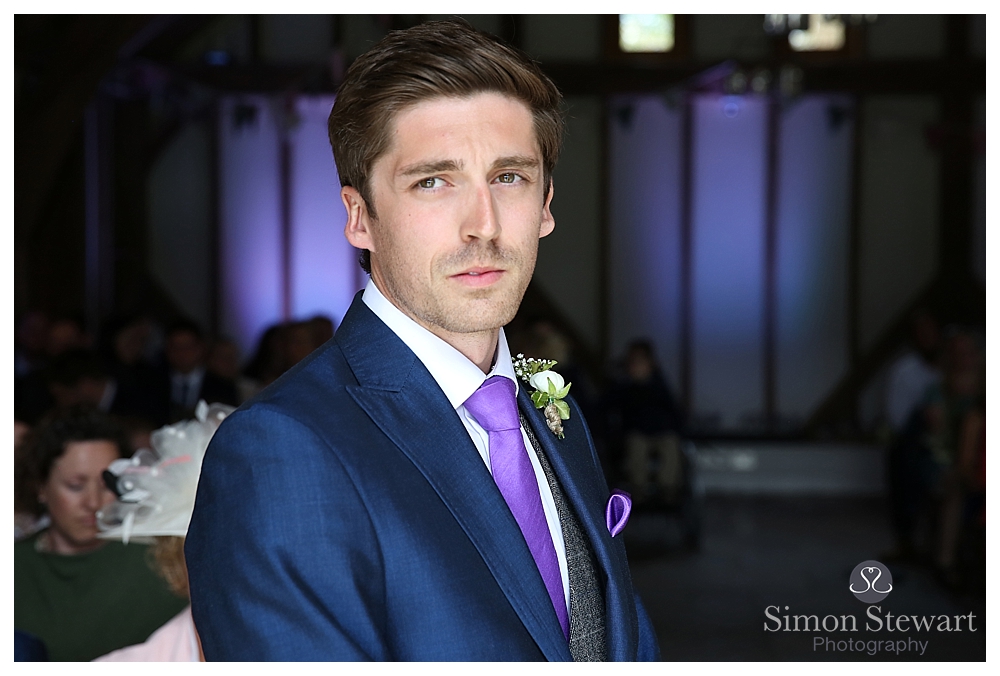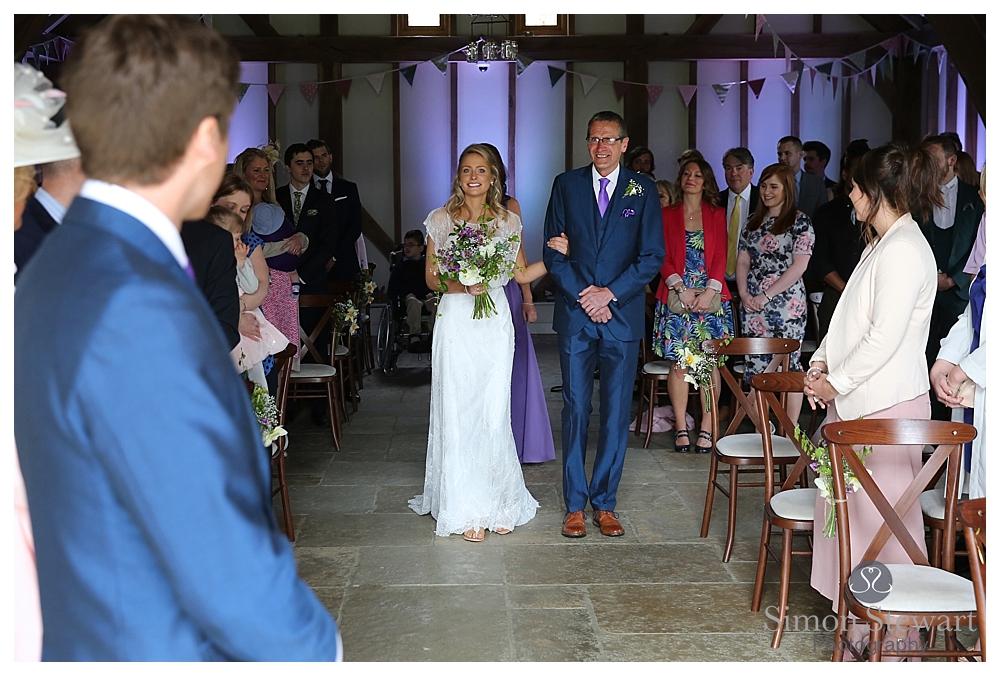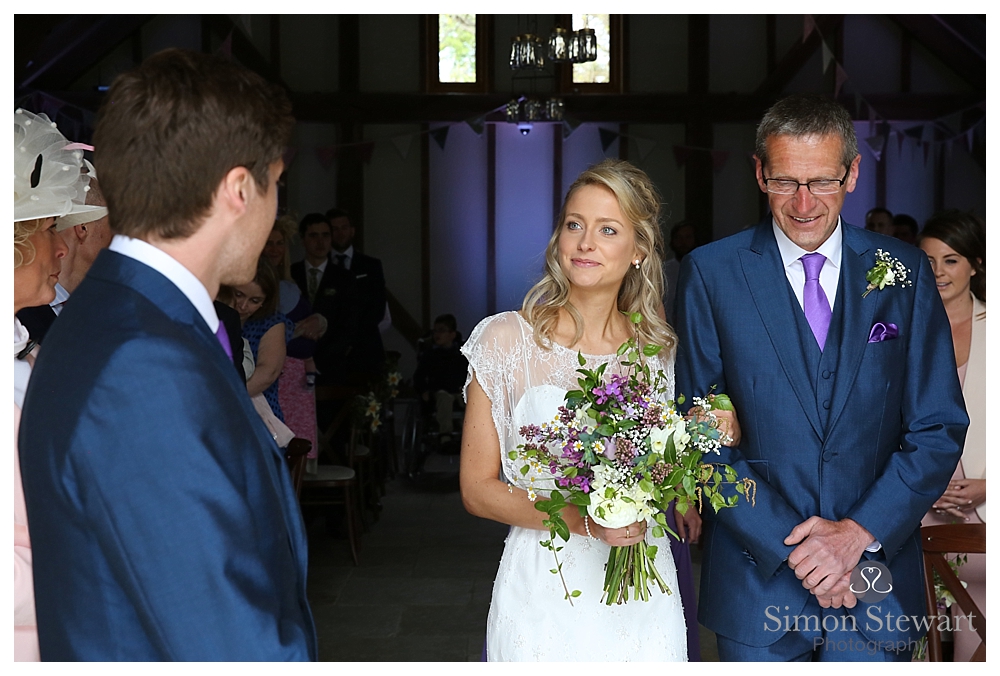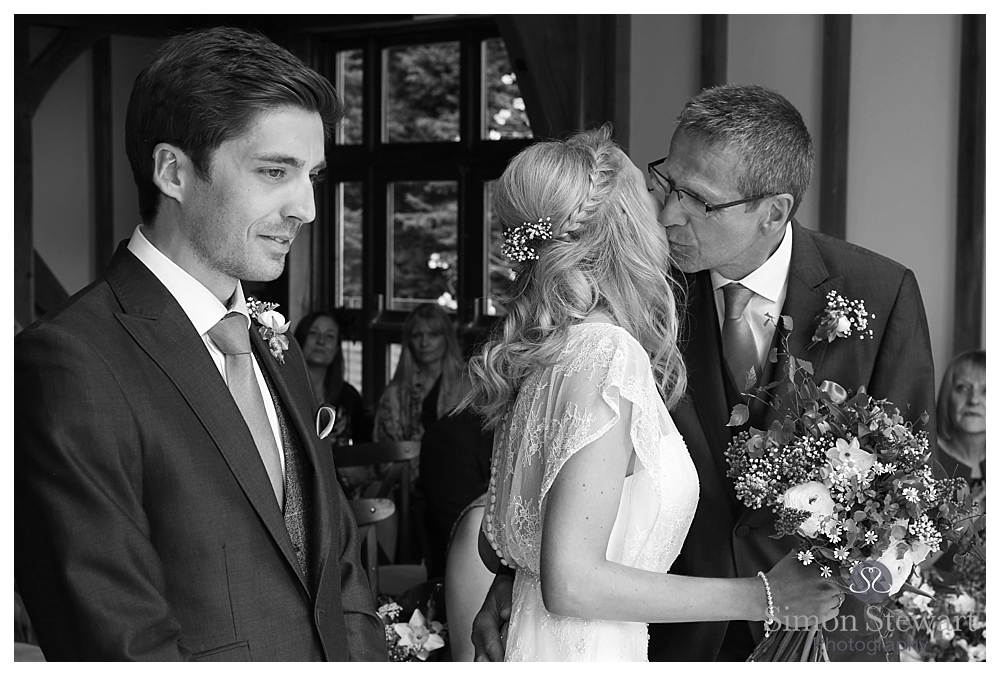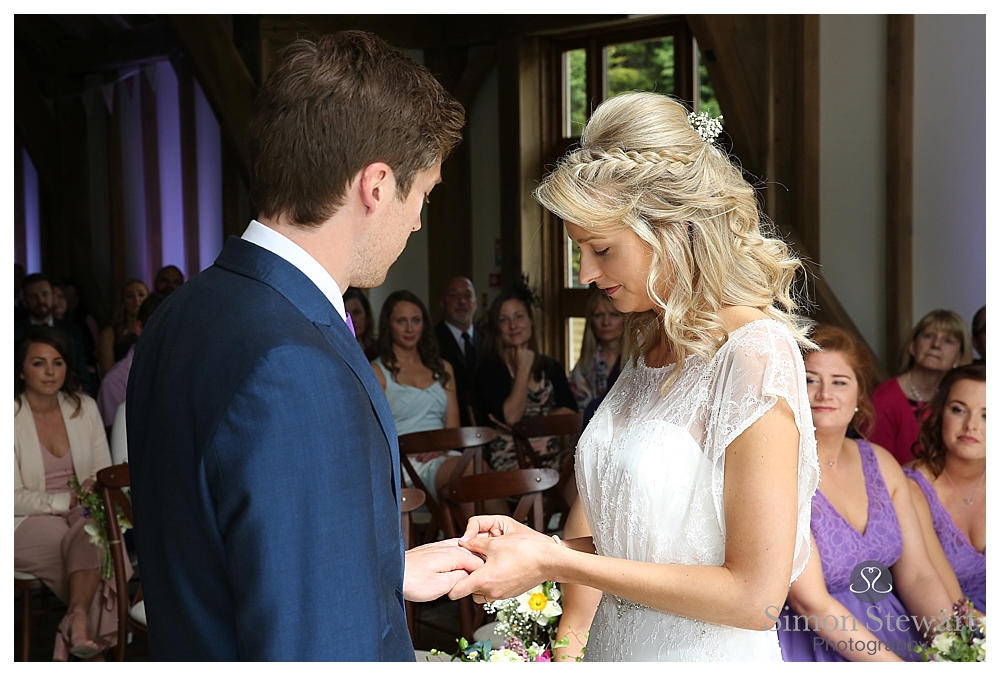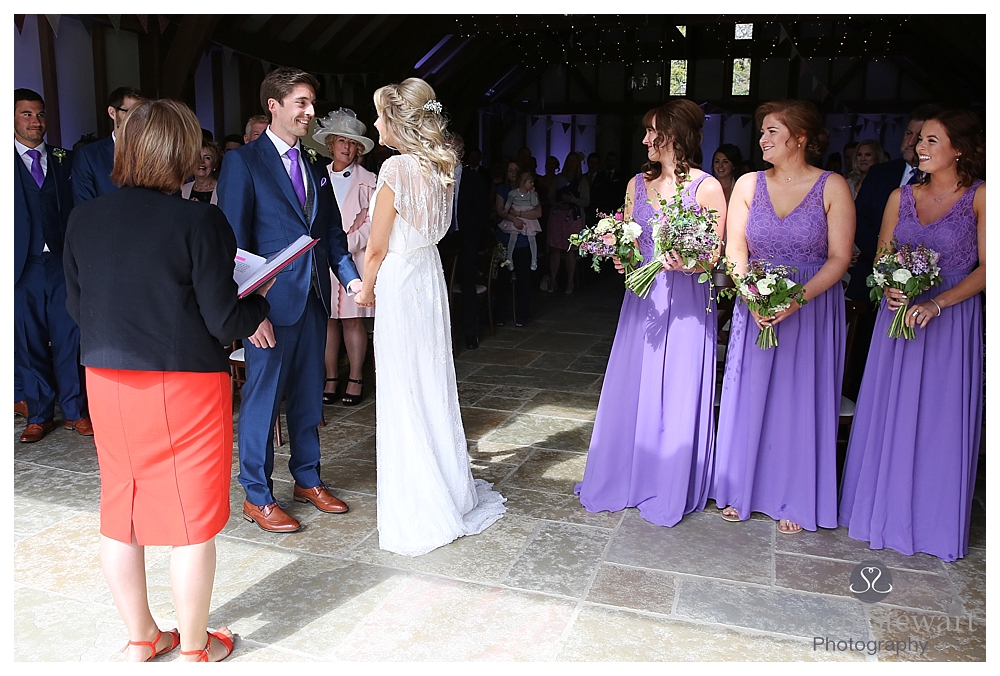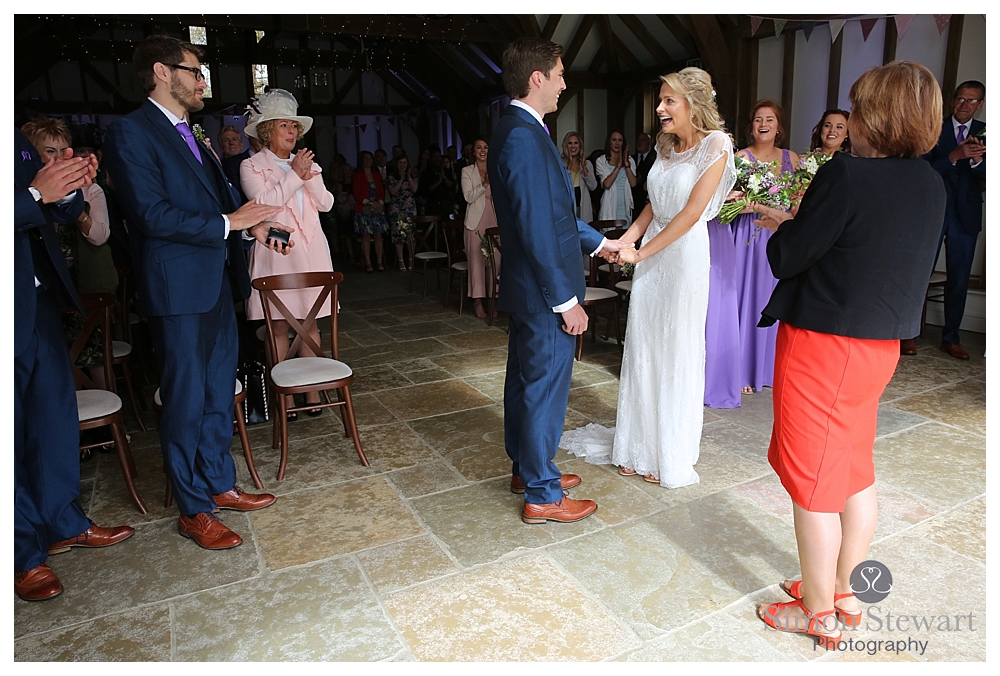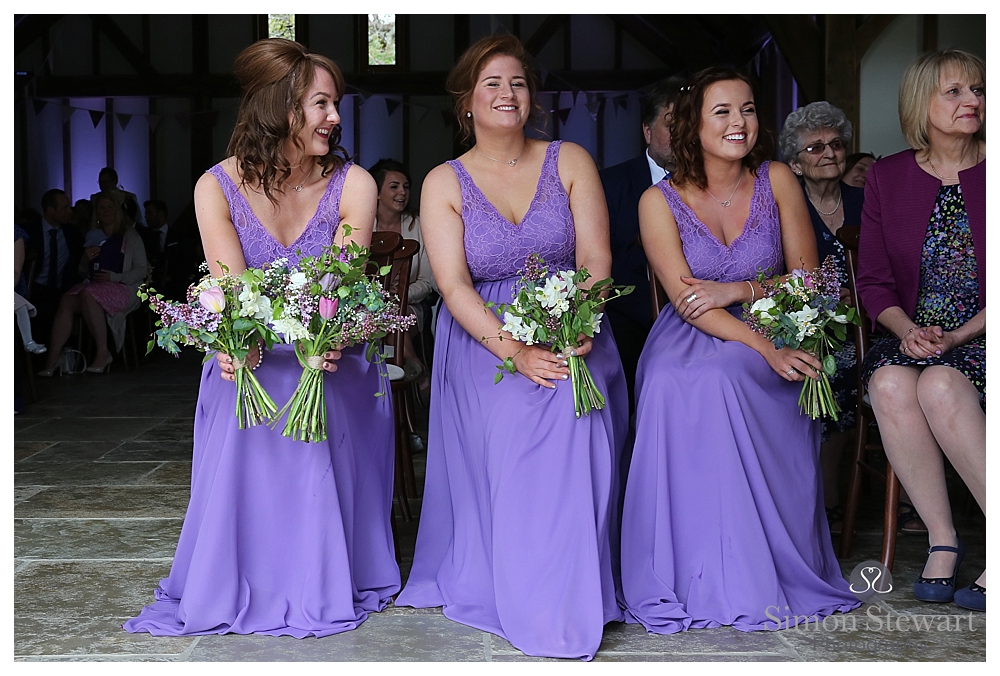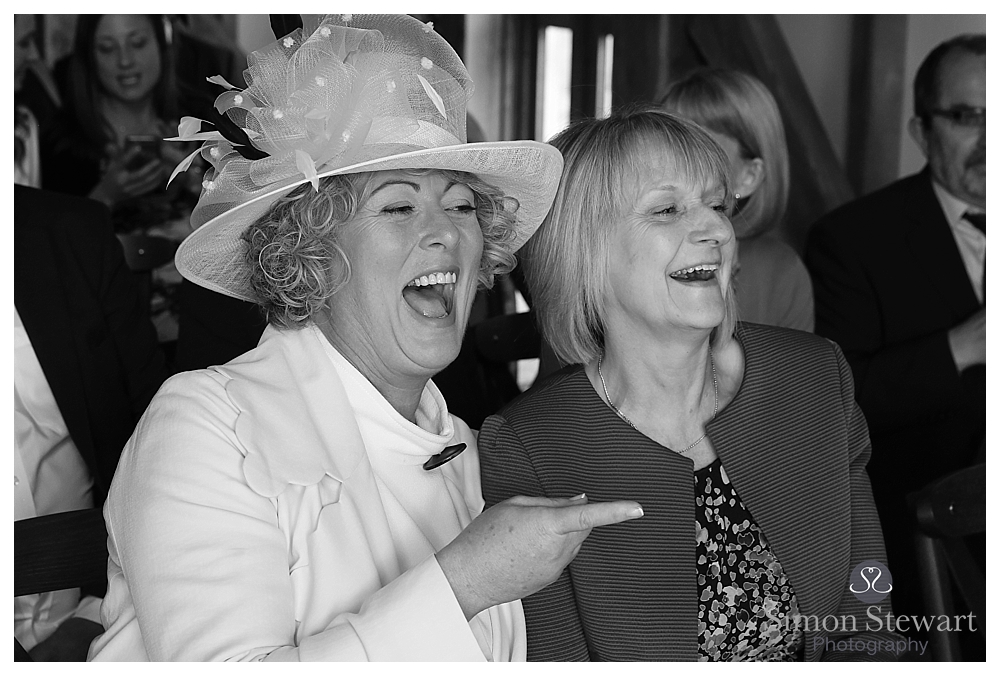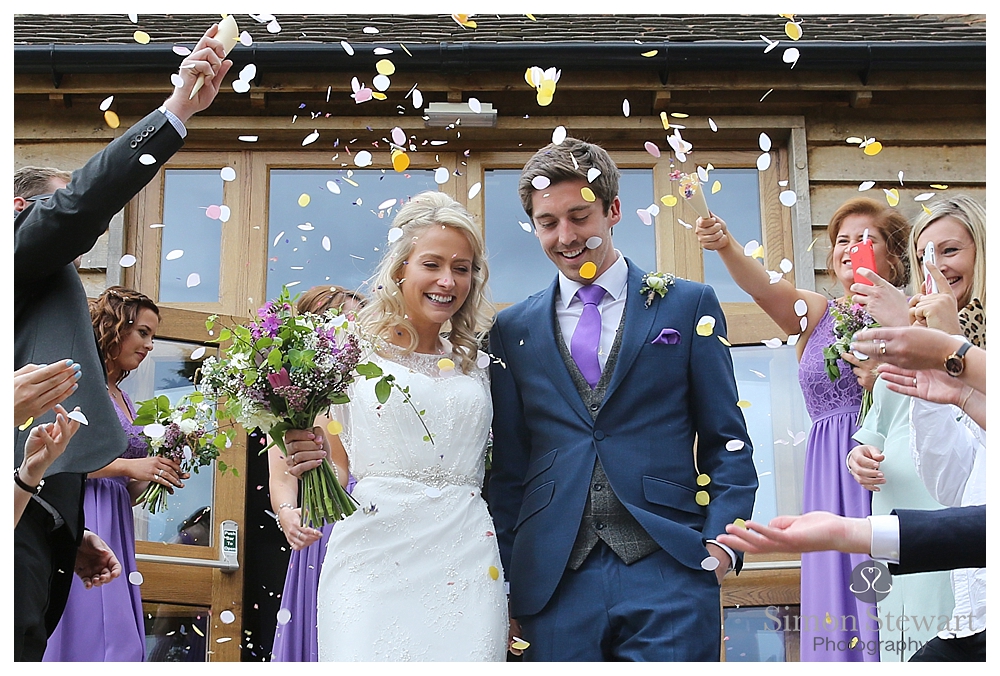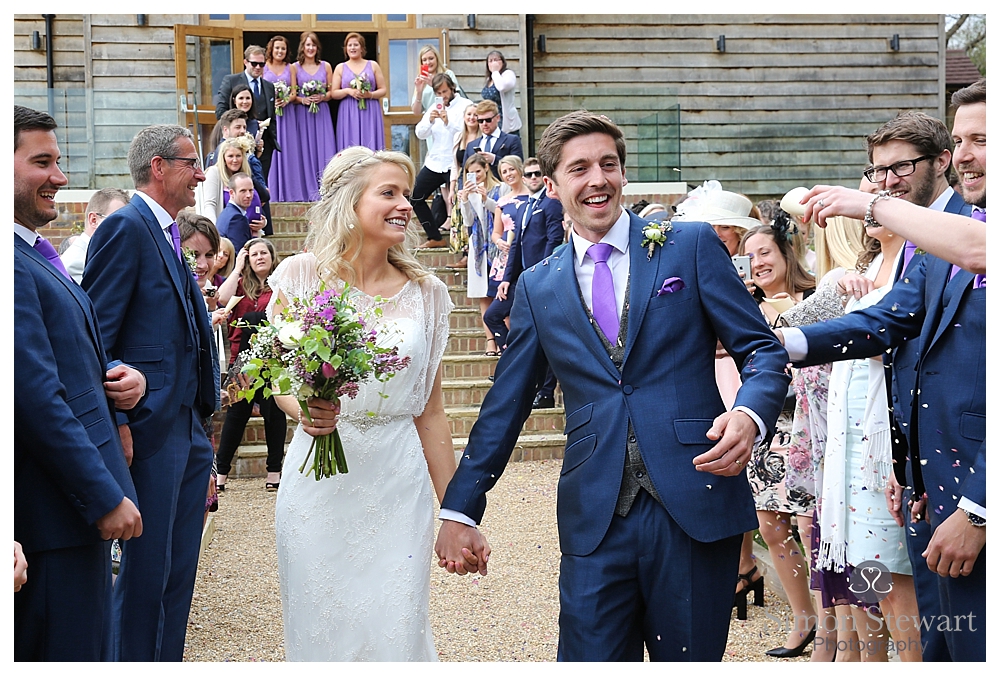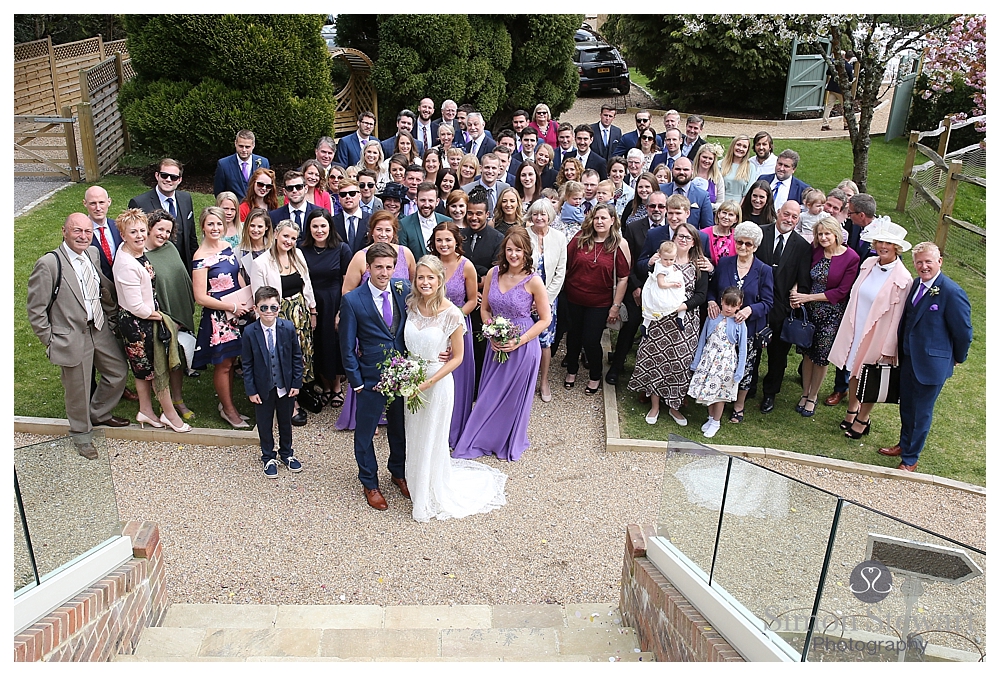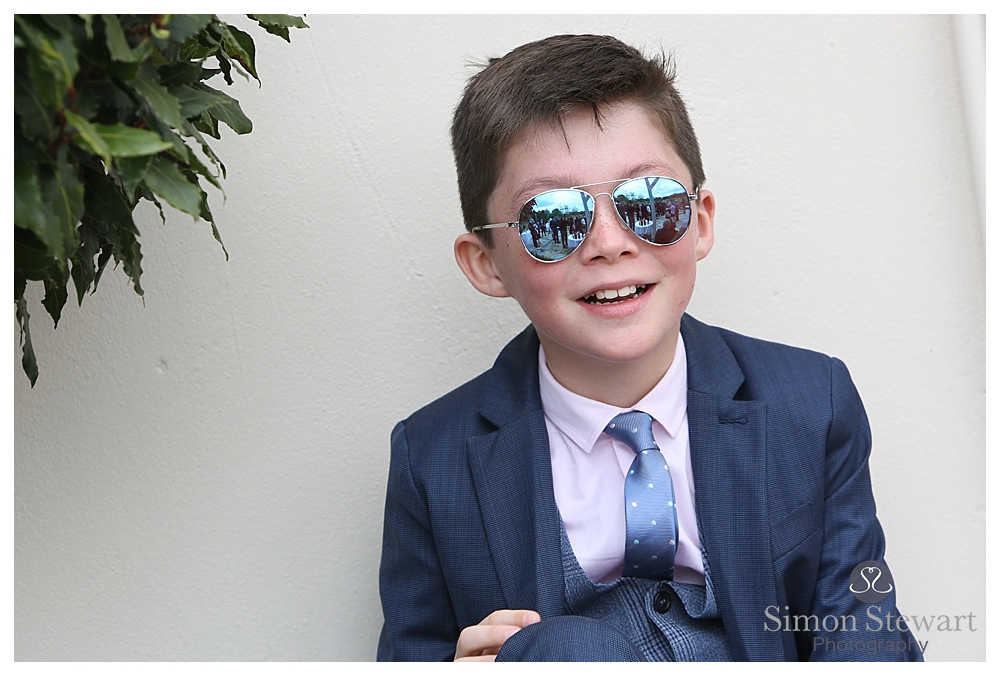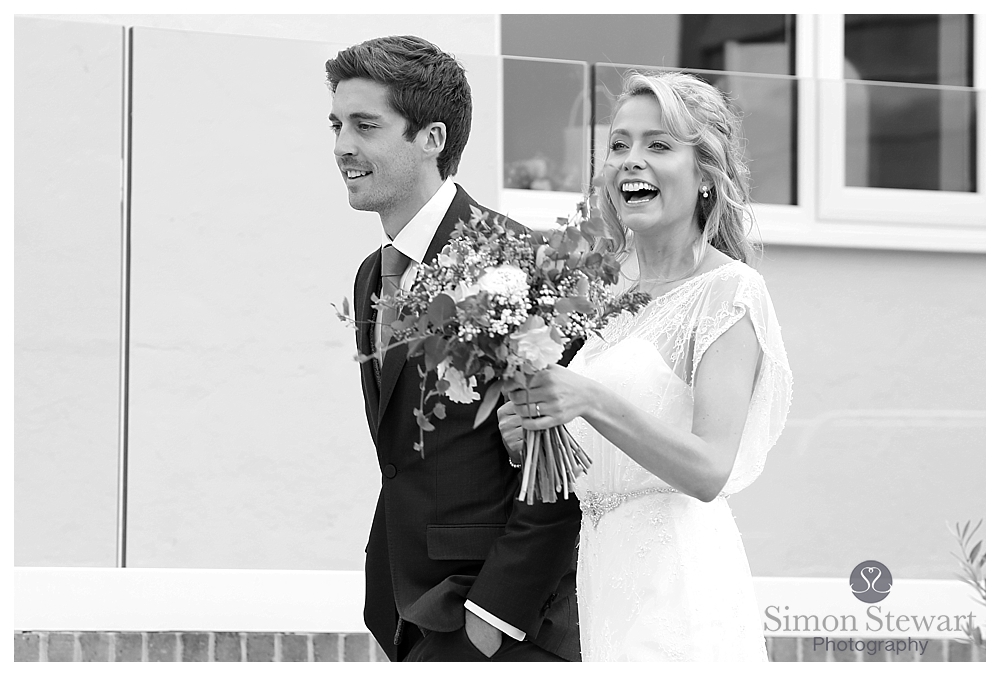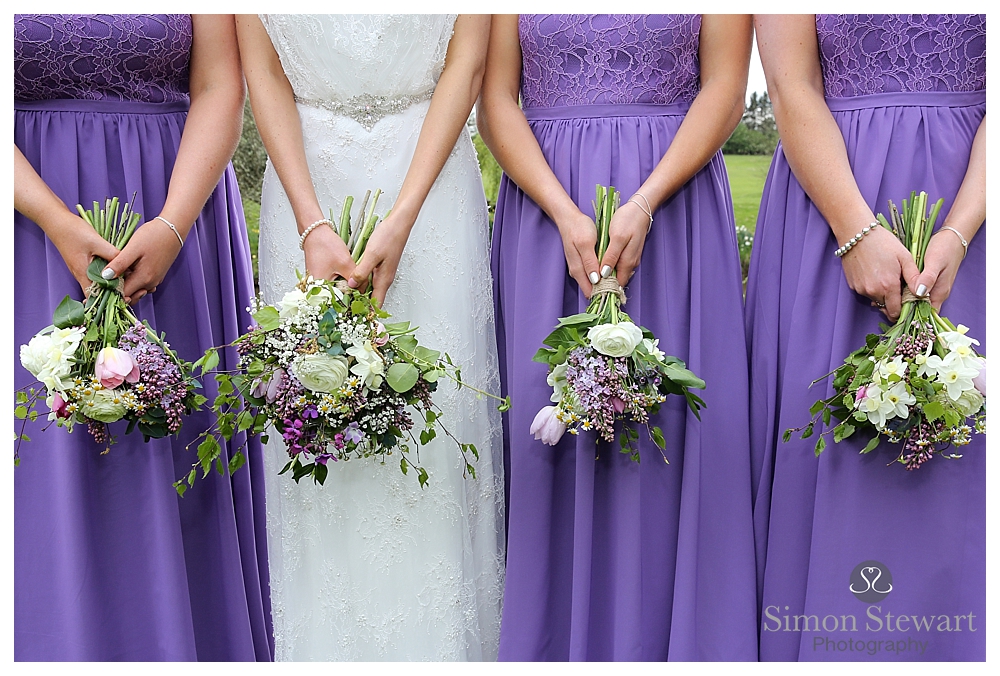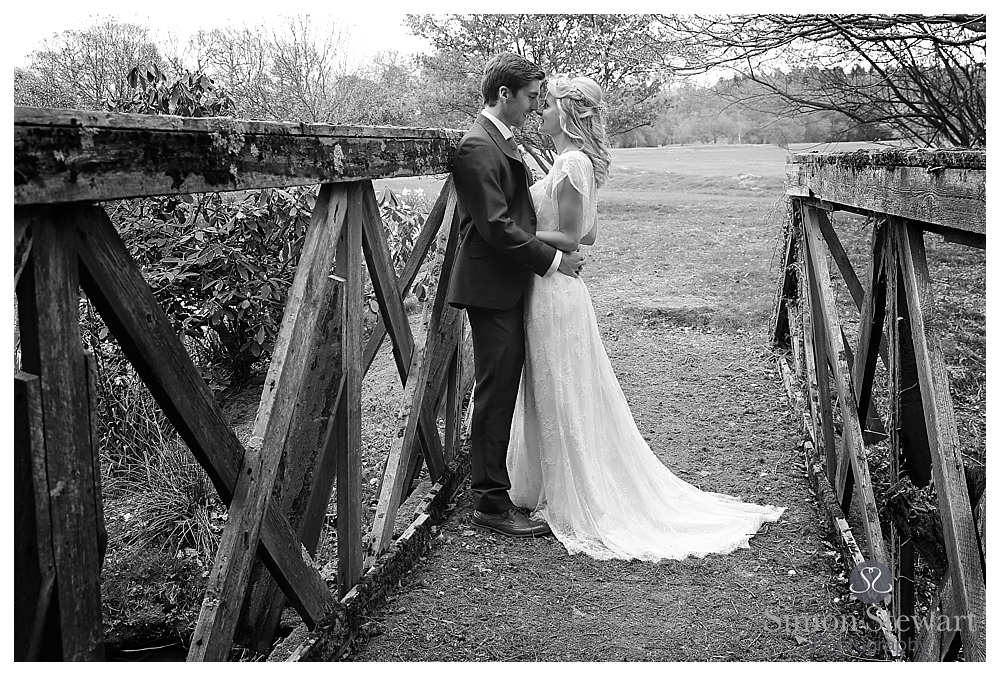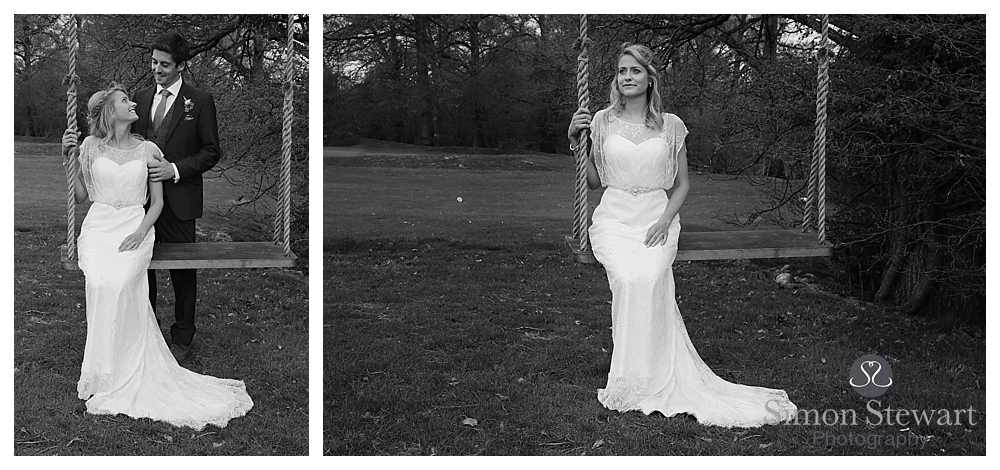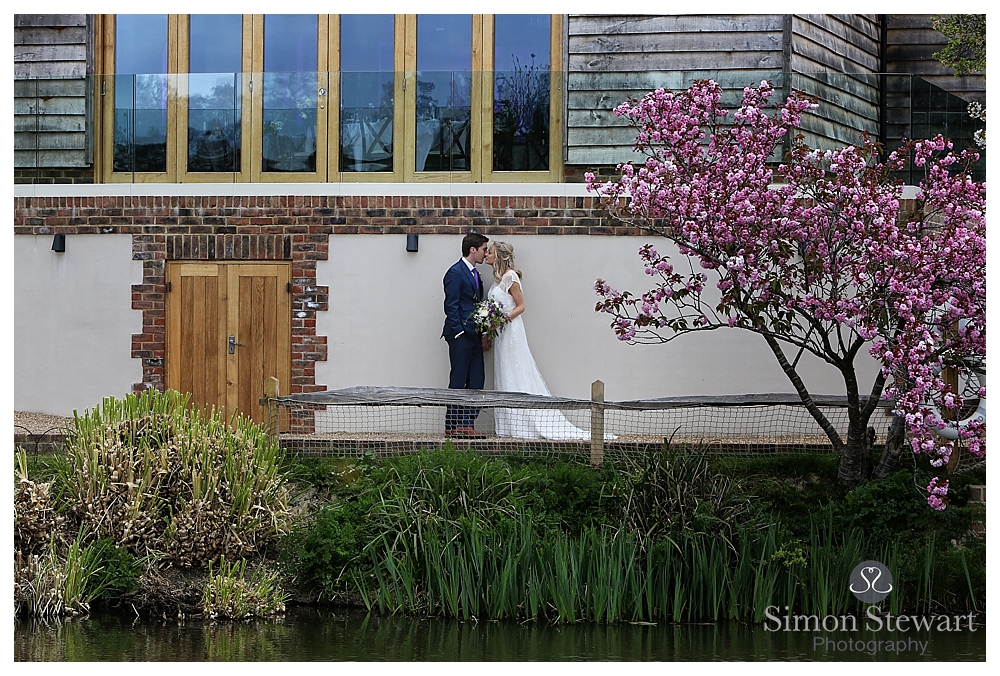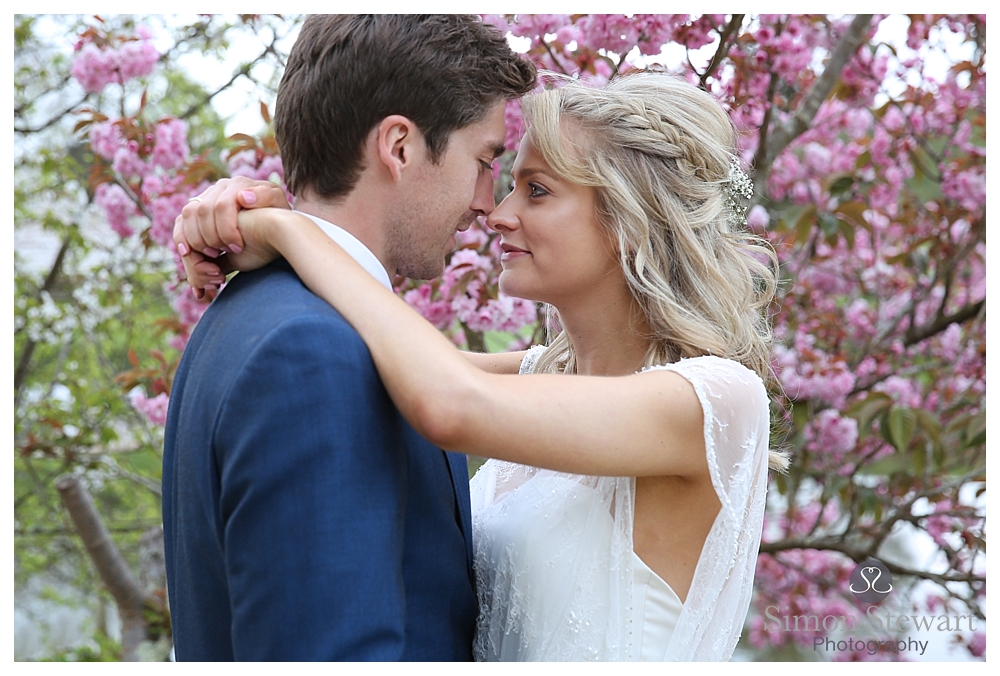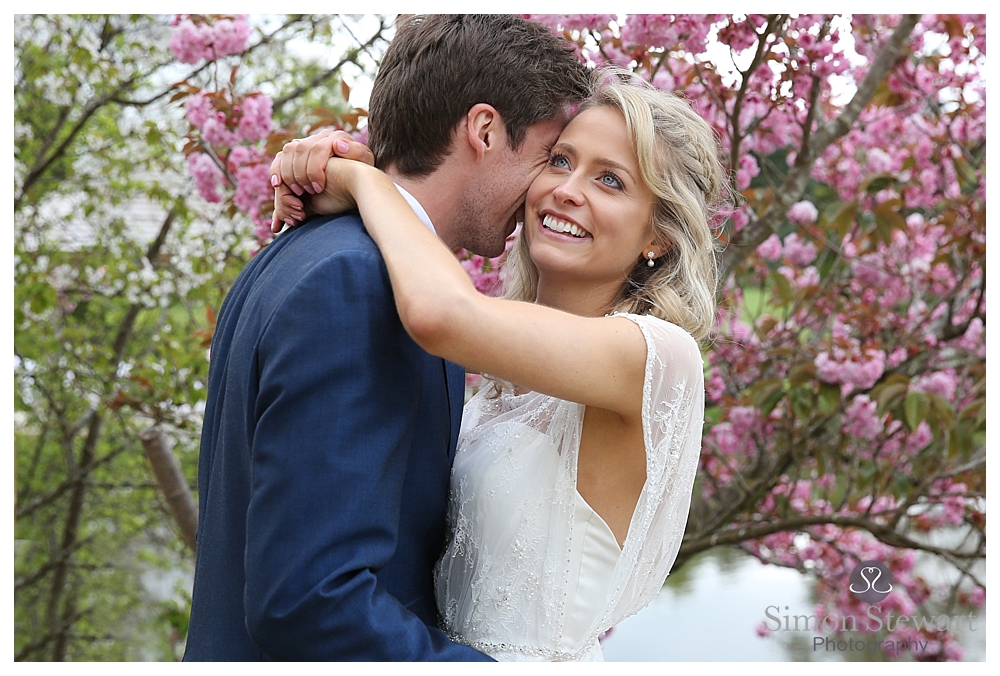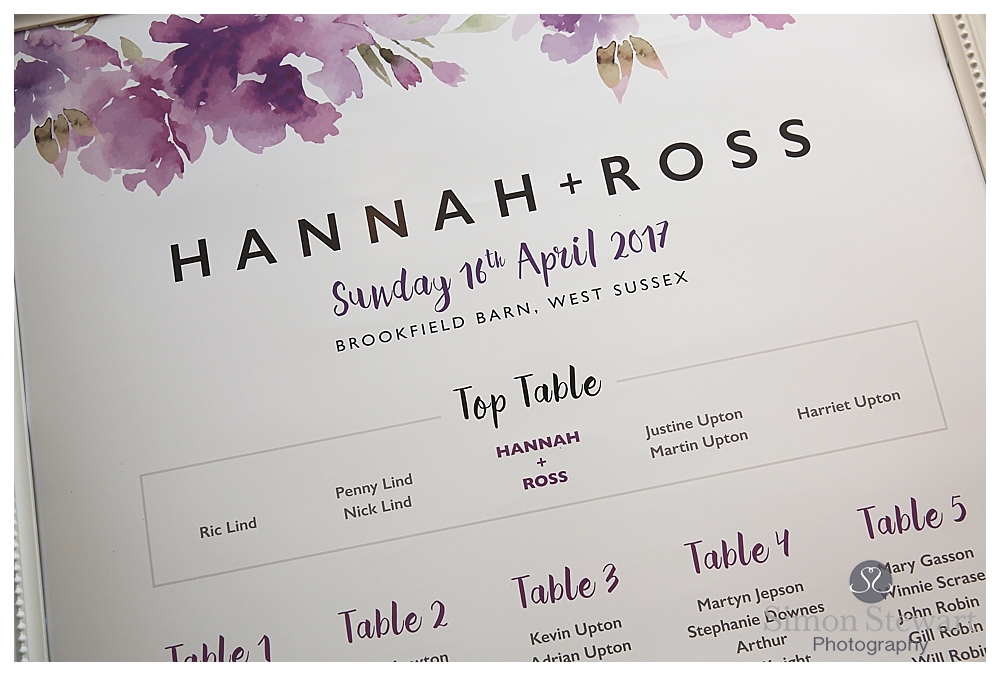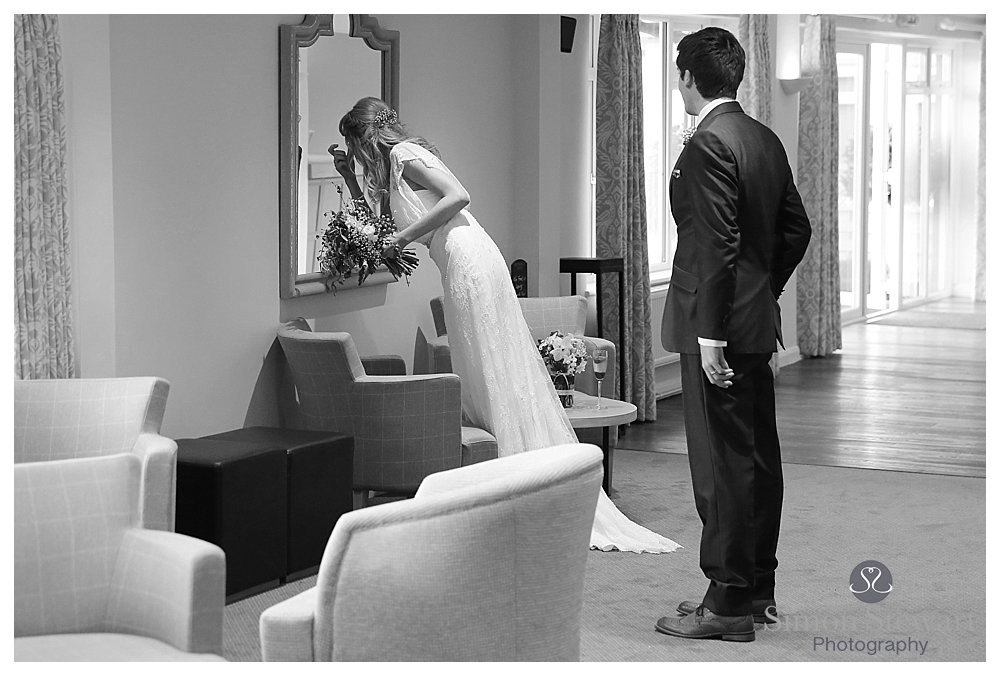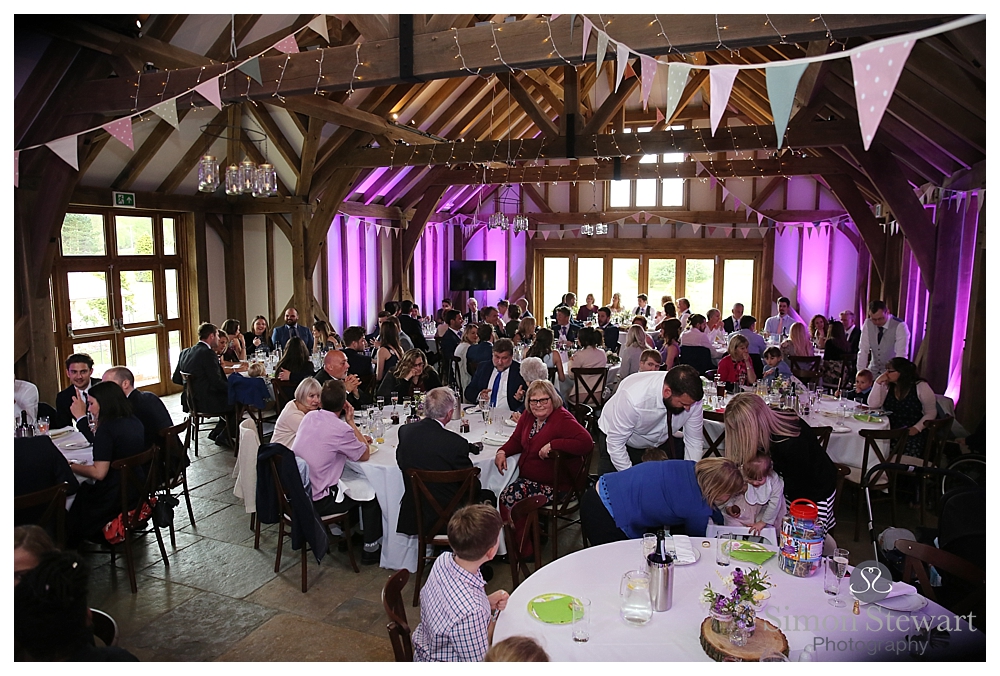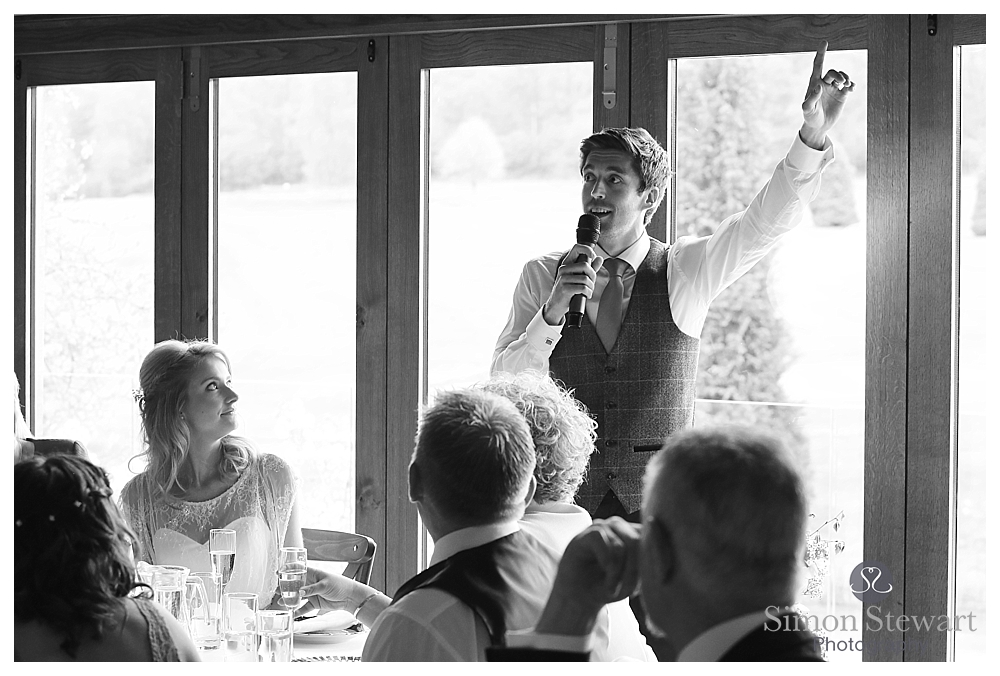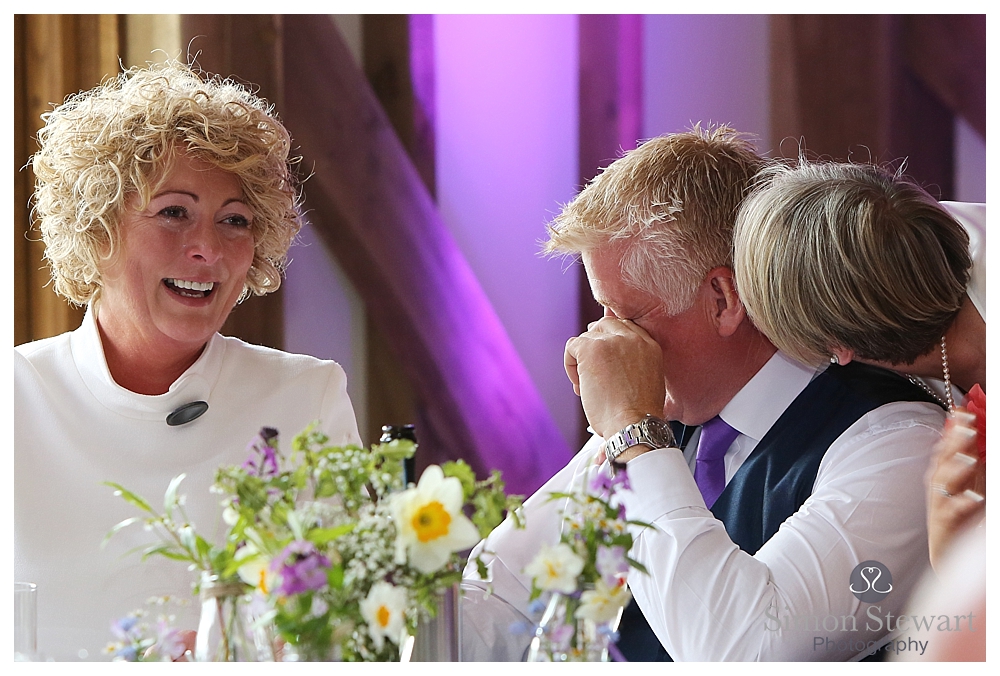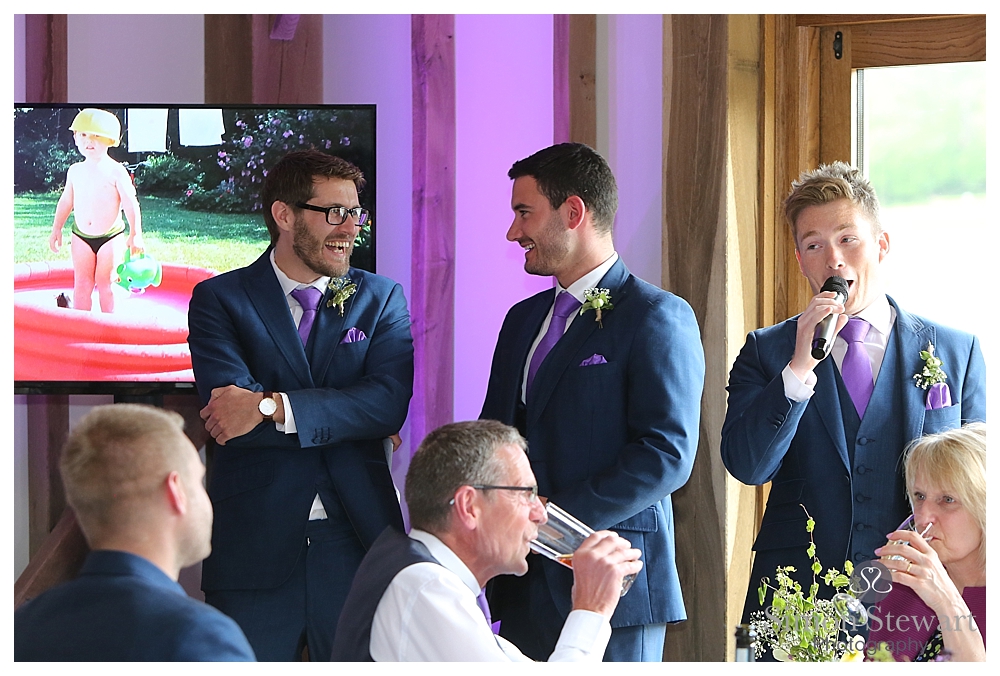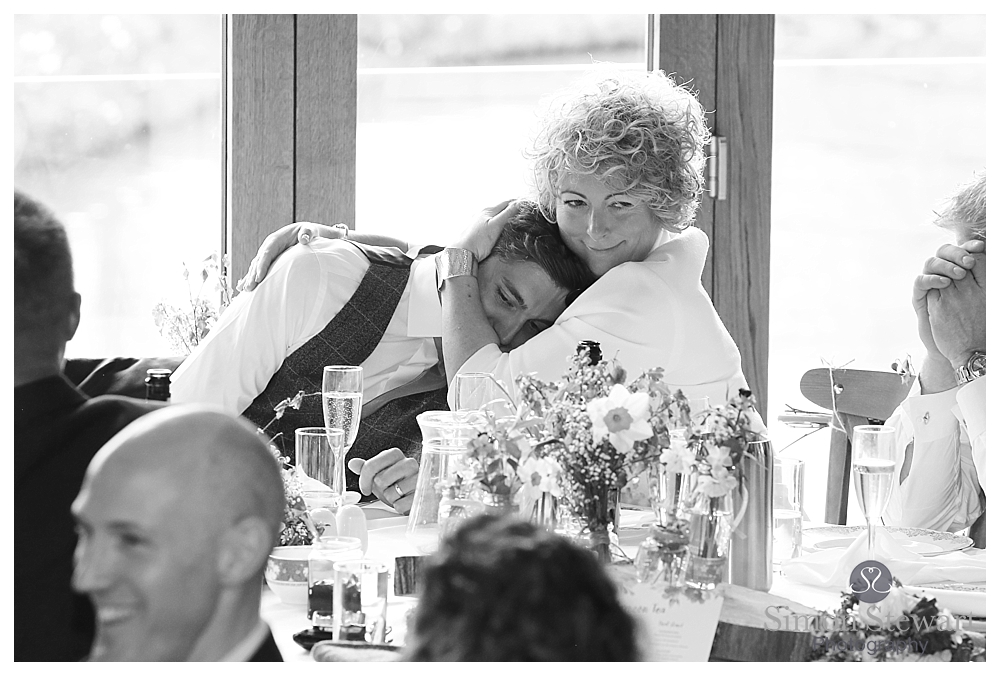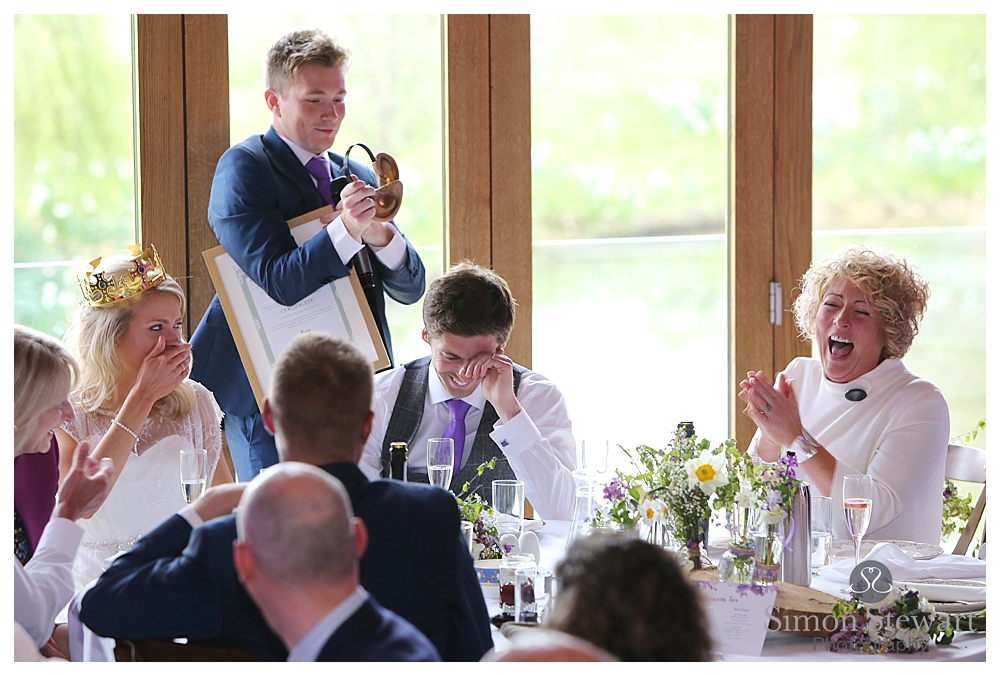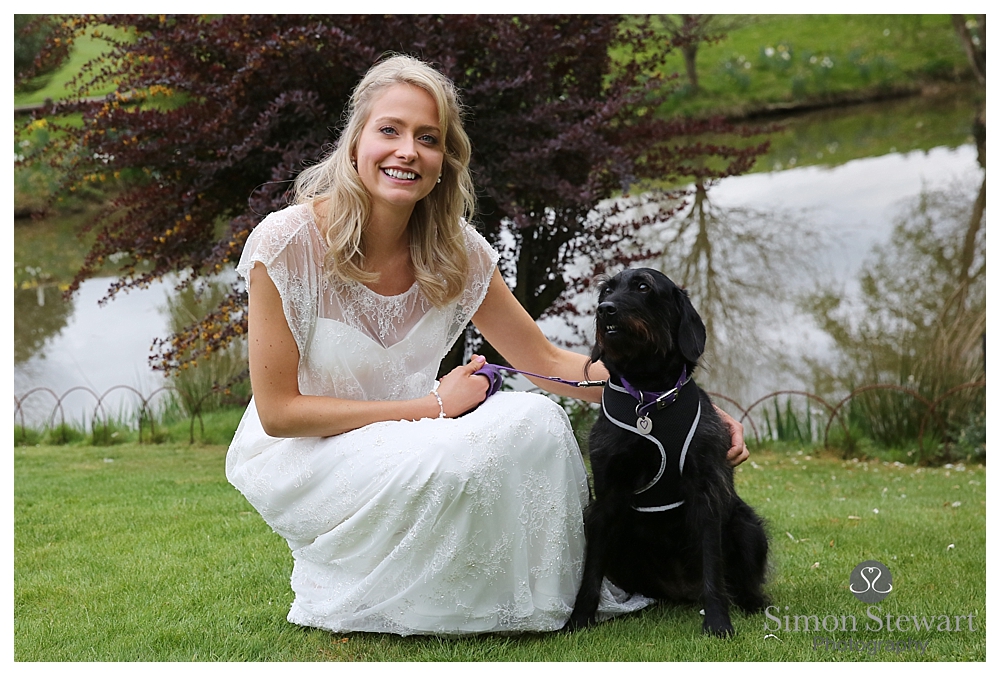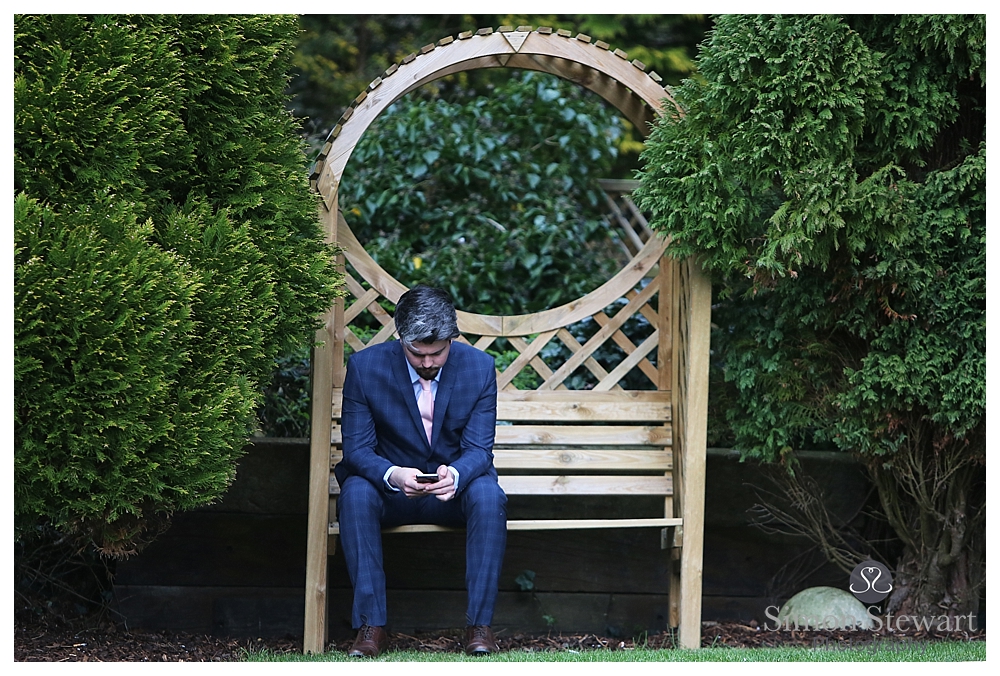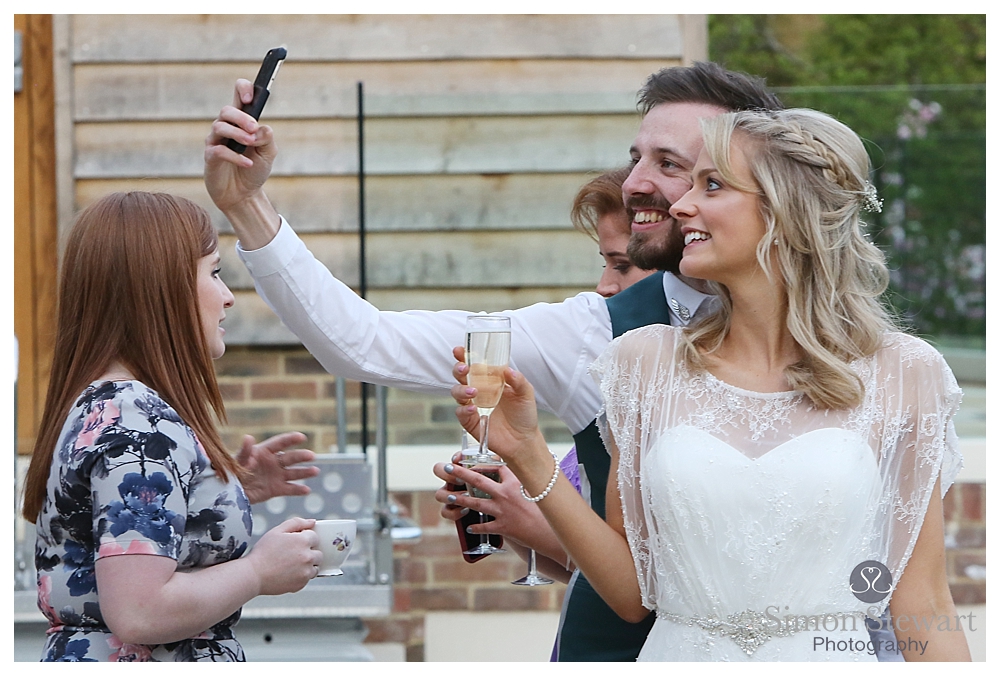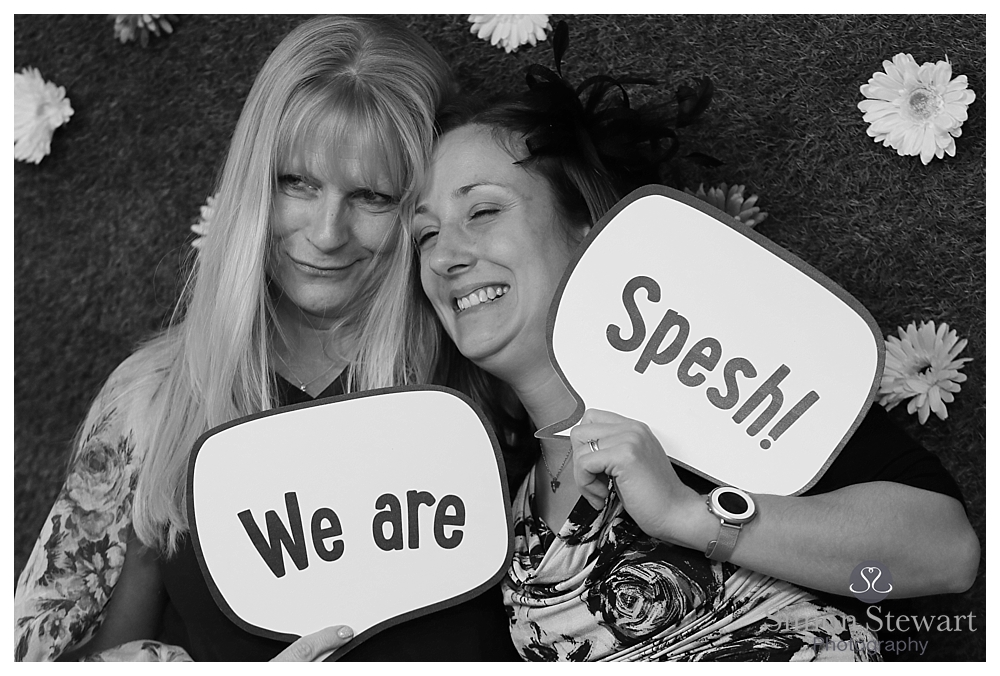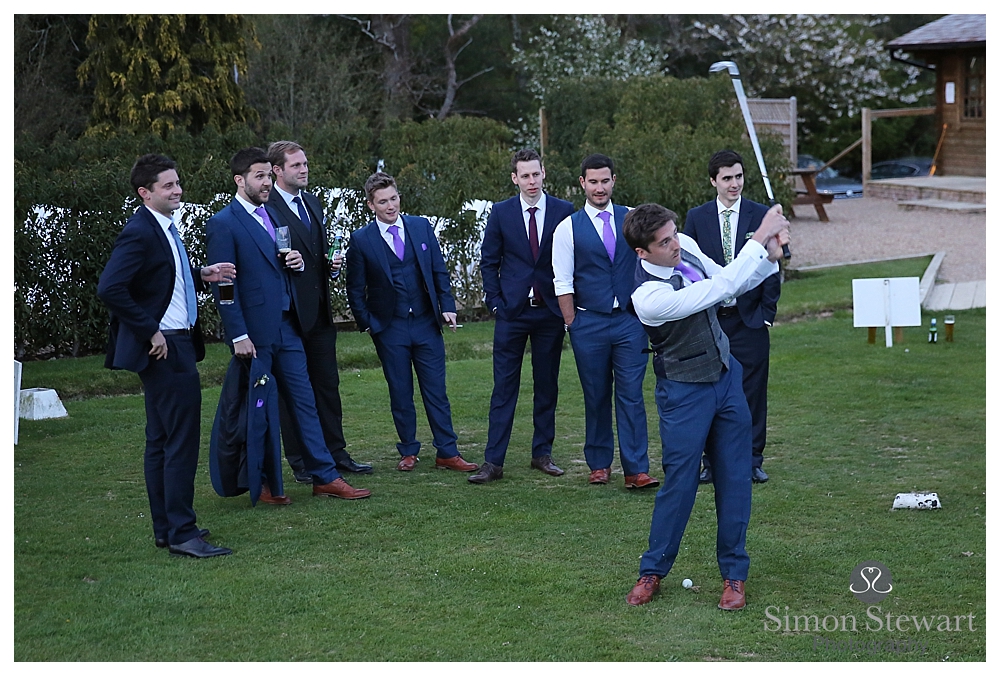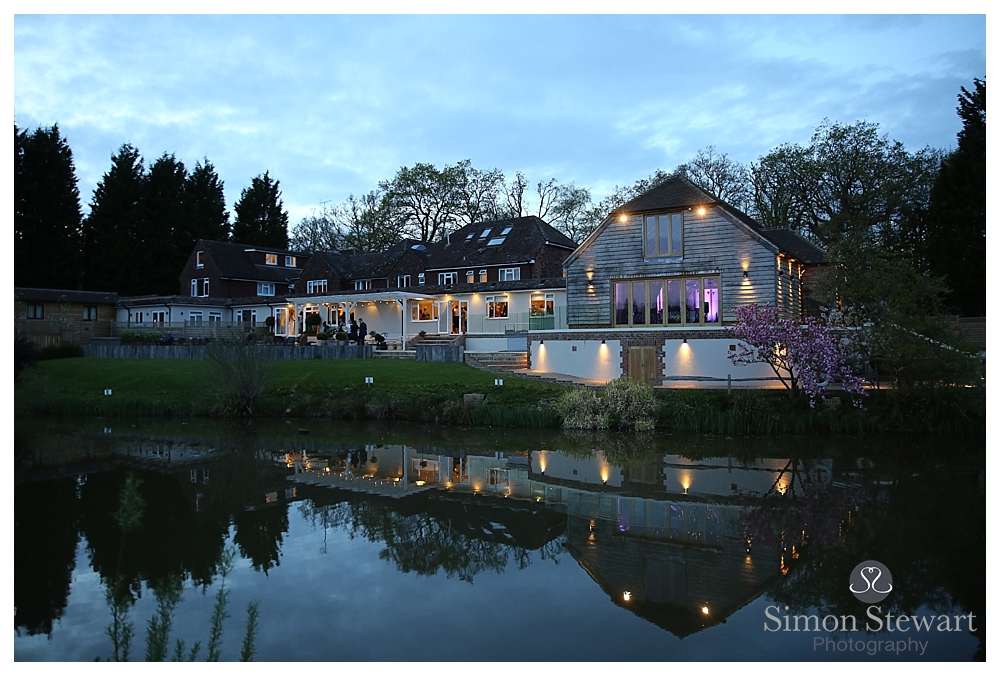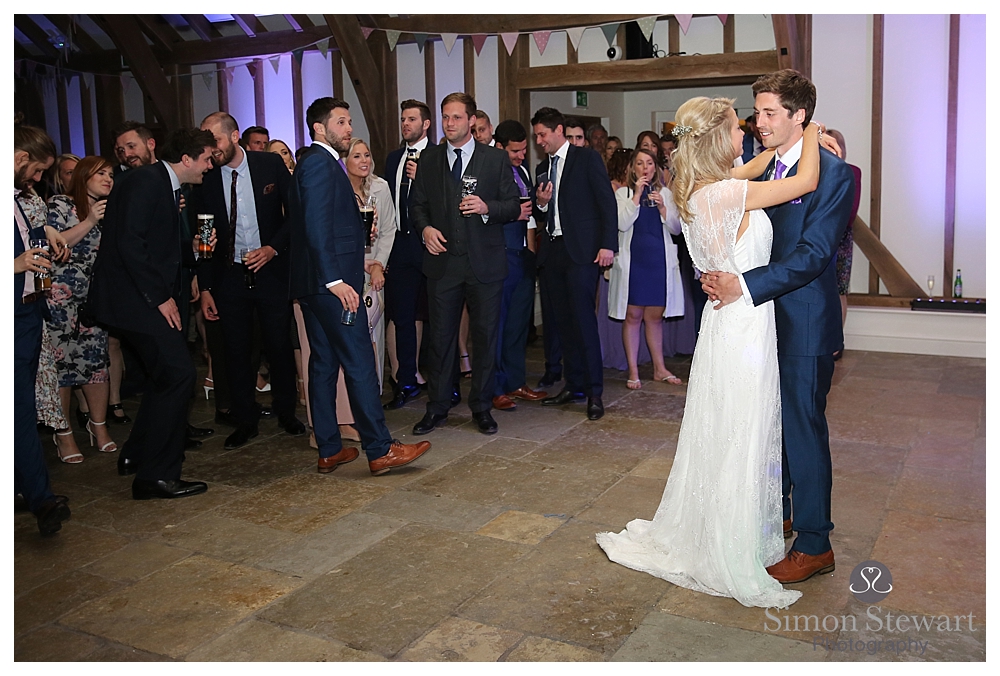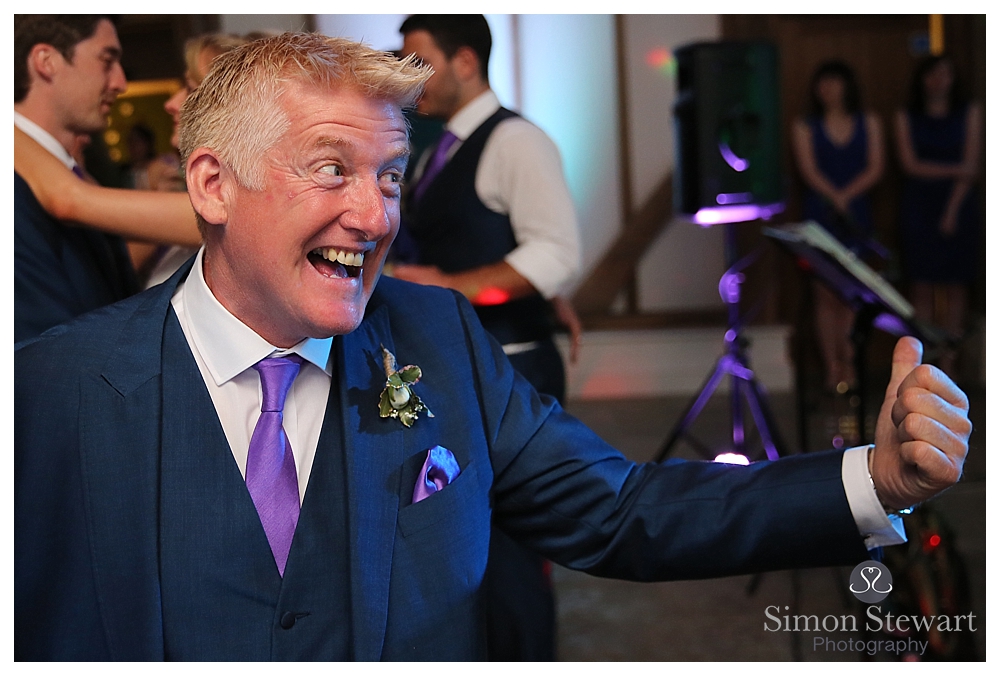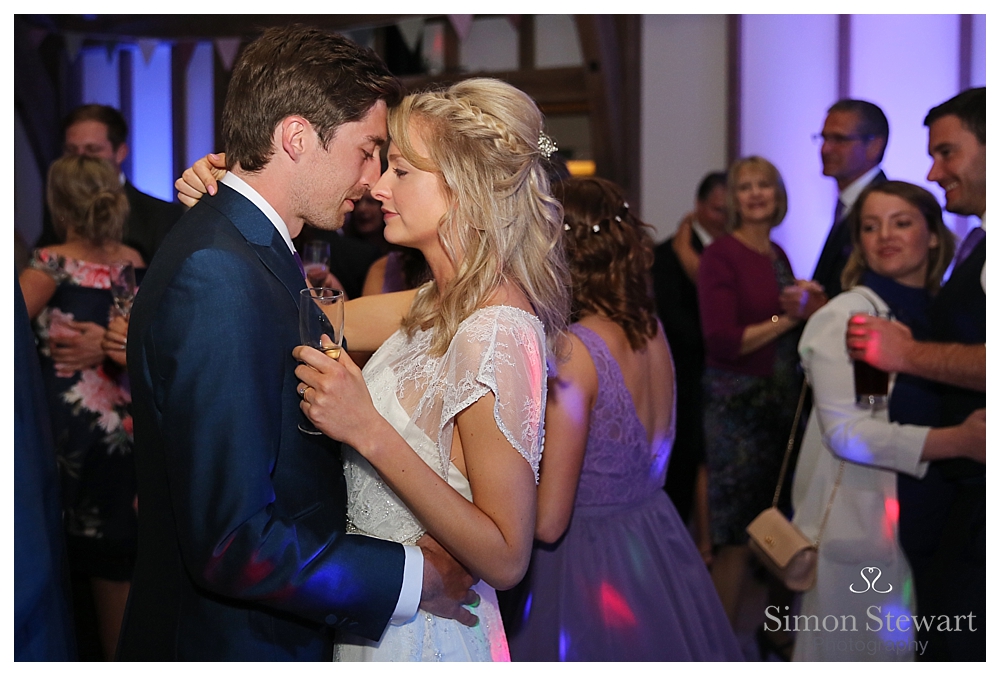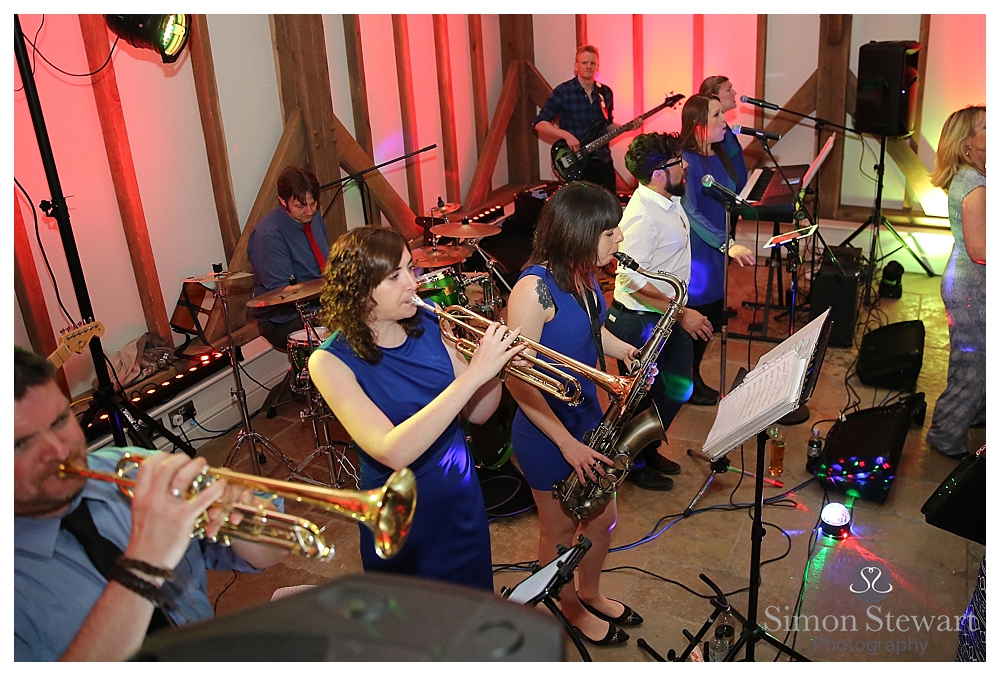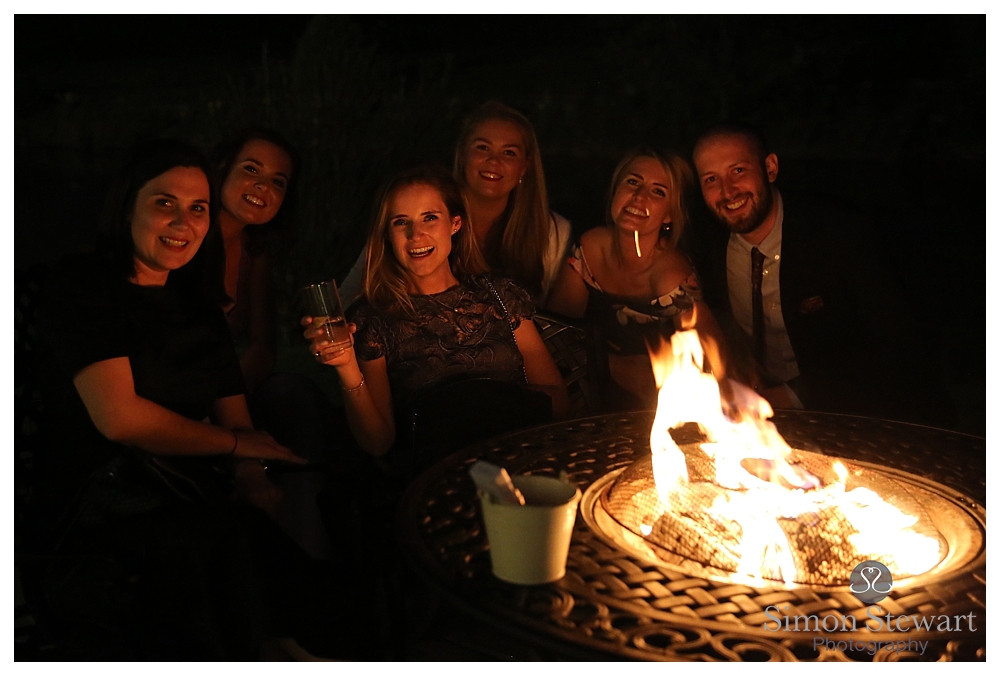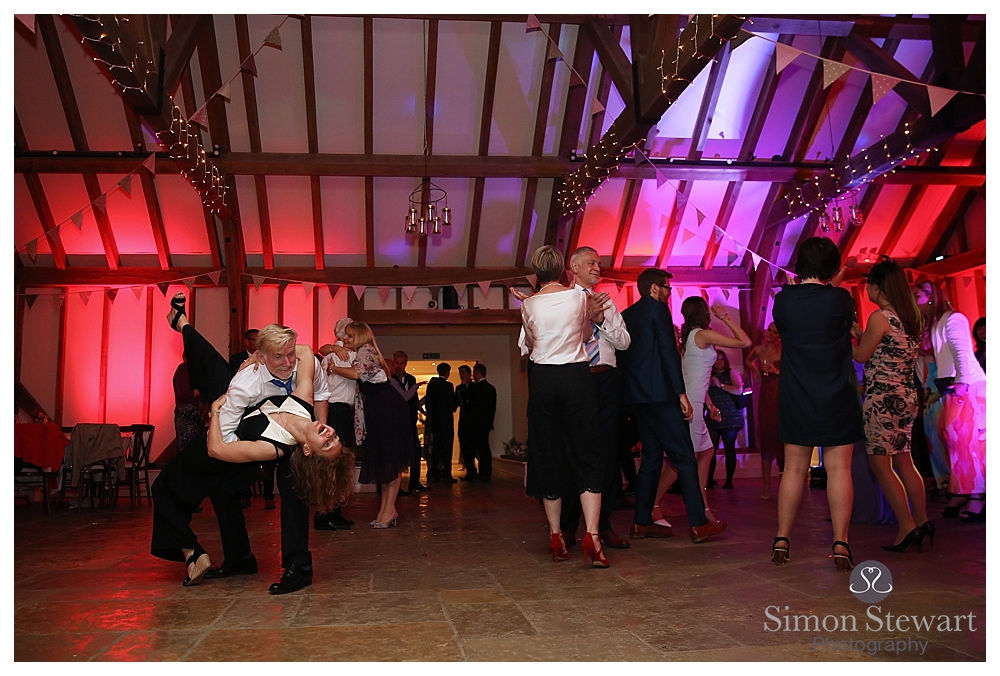 For more information on Brookfield Barn please follow the link below