Reigate Manor Wedding Photography
Wow, it has been a rather hectic Summer, I have had the pleasure of visiting some fabulous new venues and returning to some old favourites. I have rather neglected the blog over the past few months but over the next few weeks I will endeavour to give you an insight into what I have been doing over the wedding season.
The weather this year has been temperamental at best. One day glorious sunshine, the next, torrential rain. This has certainly kept me on my toes but sometimes, those images that you capture which are just a little bit special usually jump out when things are not going 100% to plan.
Back in April I headed over to Reigate Manor for the Wedding of Mandy & Mark. For me the day started towards the end of Bridal Preparation with hair and makeup being completed and the Groom's arrival with the Best Man.
Throughout the day the staff at Reigate Manor were extremely attentive without being pushy which is fantastic for helping the day run smoothly. After the ceremony for some quick family group images and then a selection of images with the Bride & Groom. Reigate Manor has limited grounds outside but there is a beautiful staircase  that is perfect for photos.
After the Wedding Breakfast one of the guests transformed himself into what could be loosely described as Noel Edmunds and we were treated to a round of Mr & Mrs. This is a particularly dangerous game for Groom as it is a test to see how well you know your new husband / wife. Disaster averted by Steve thanks to knowing Mandy's taste in music etc we headed back to the main reception room for the cake cutting and first dance.
This was the first time I had been faced with an upside down wedding cake. It was a rather unique challenge for Mandy & Steve to cut this, we had to employ the services of the Best Man to hold the cake but after a couple of attempts the cake was cut and it was straight into the first dance.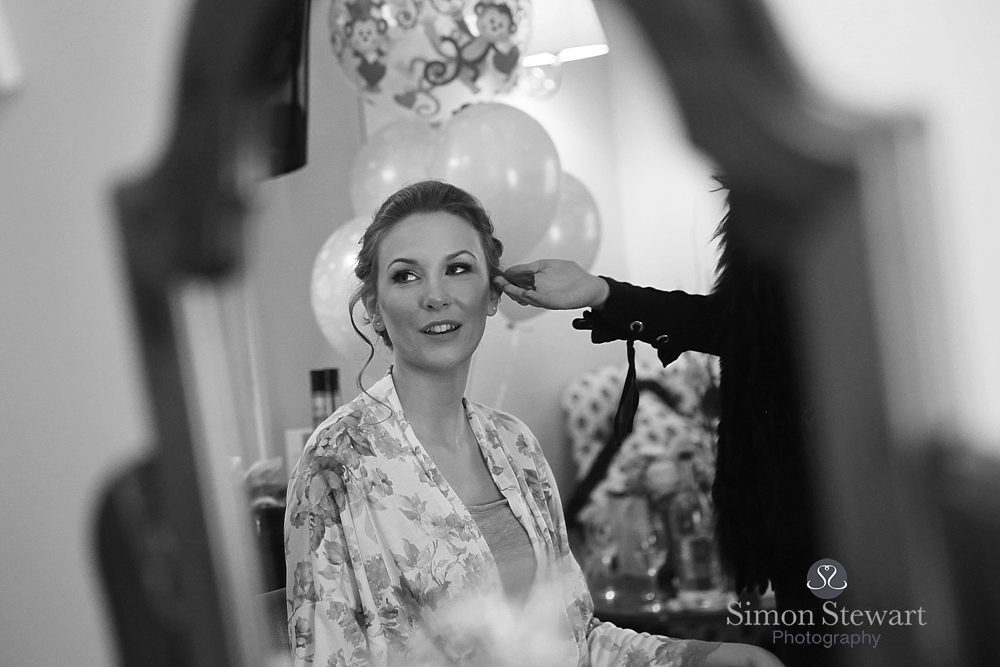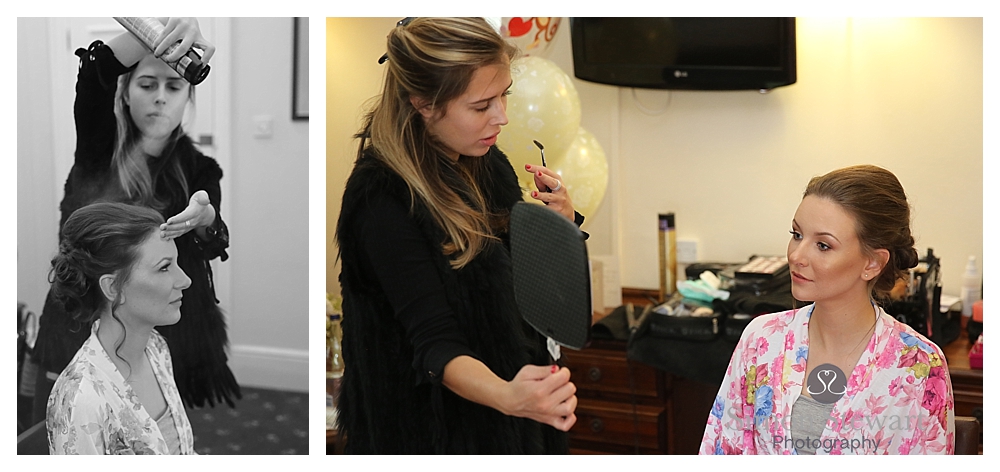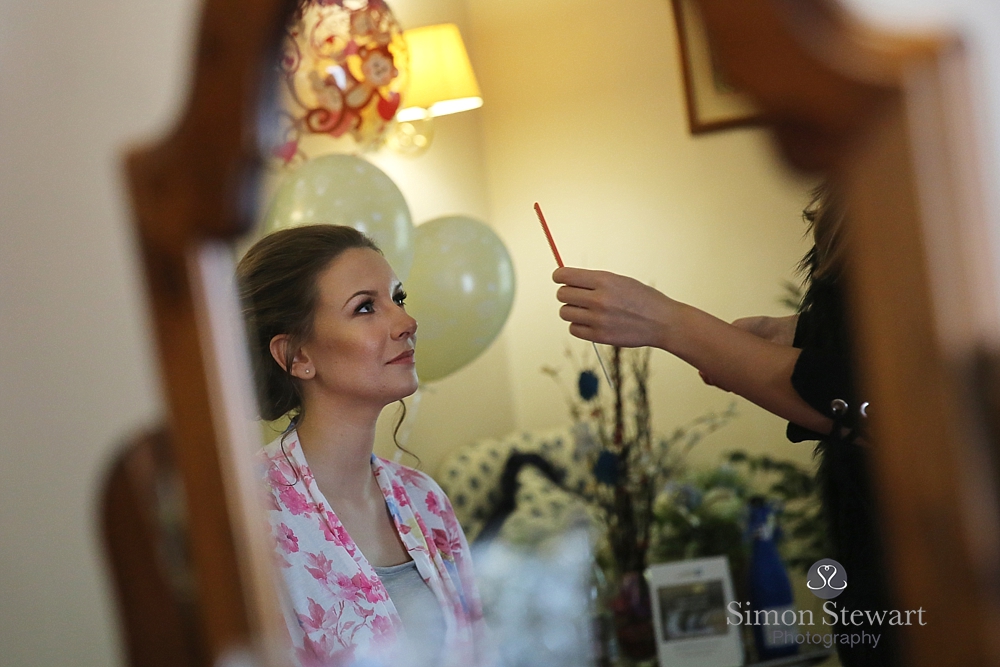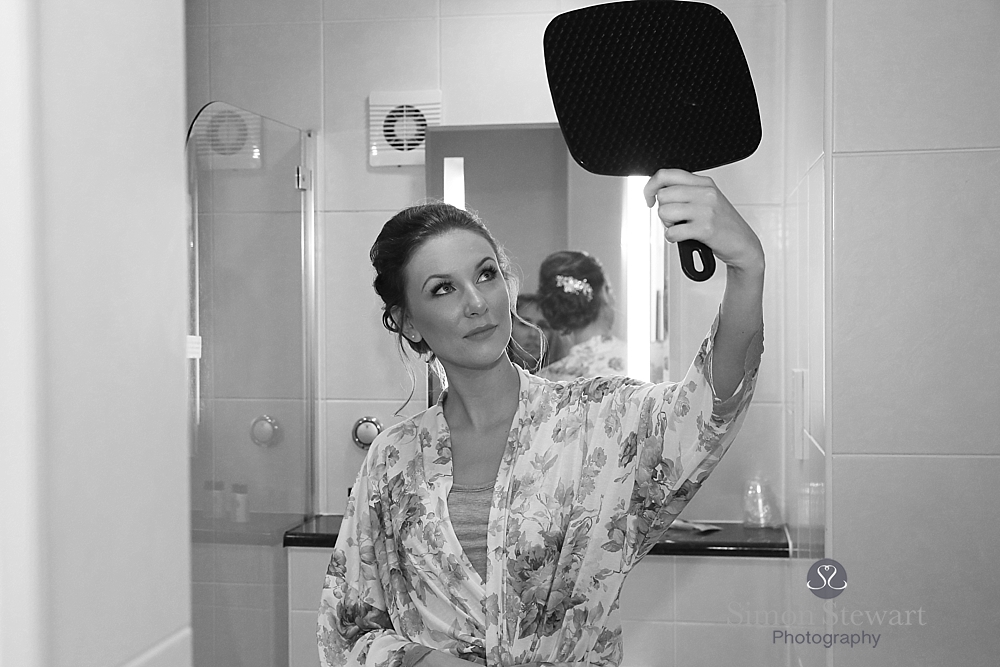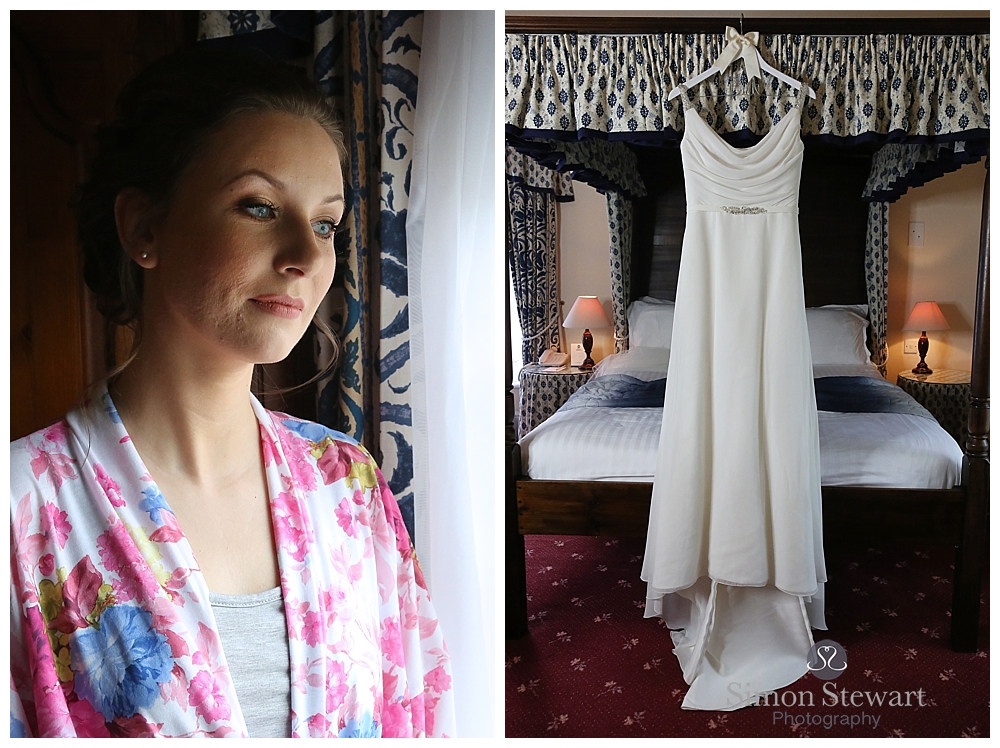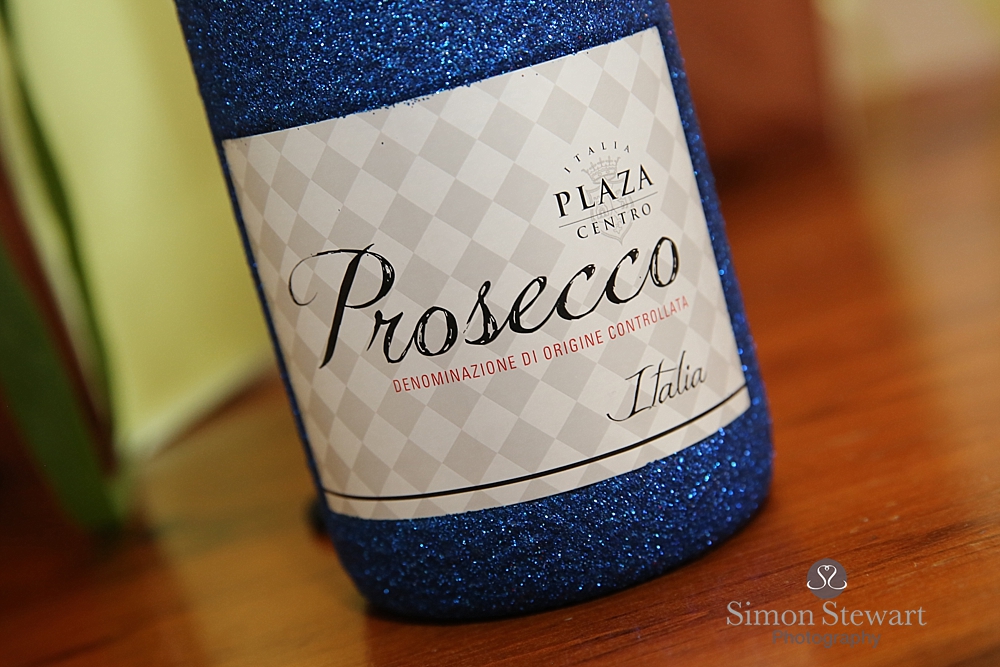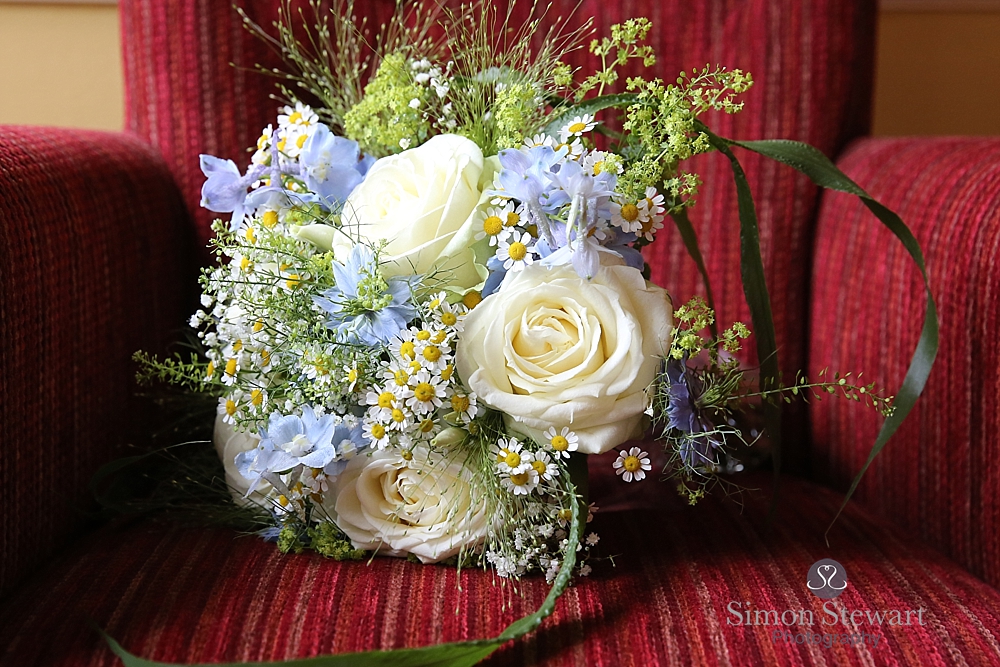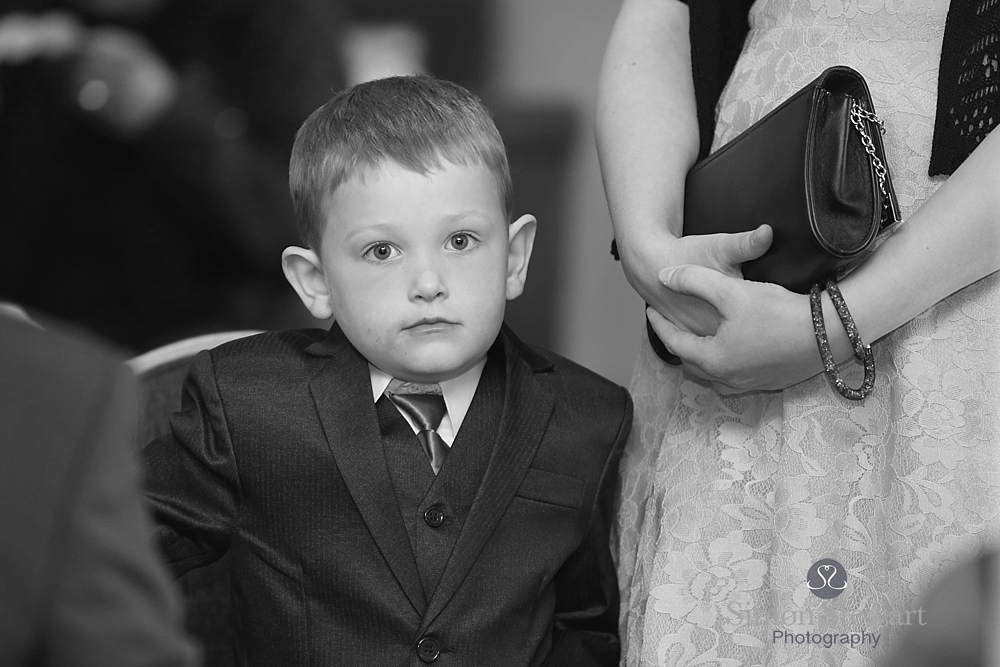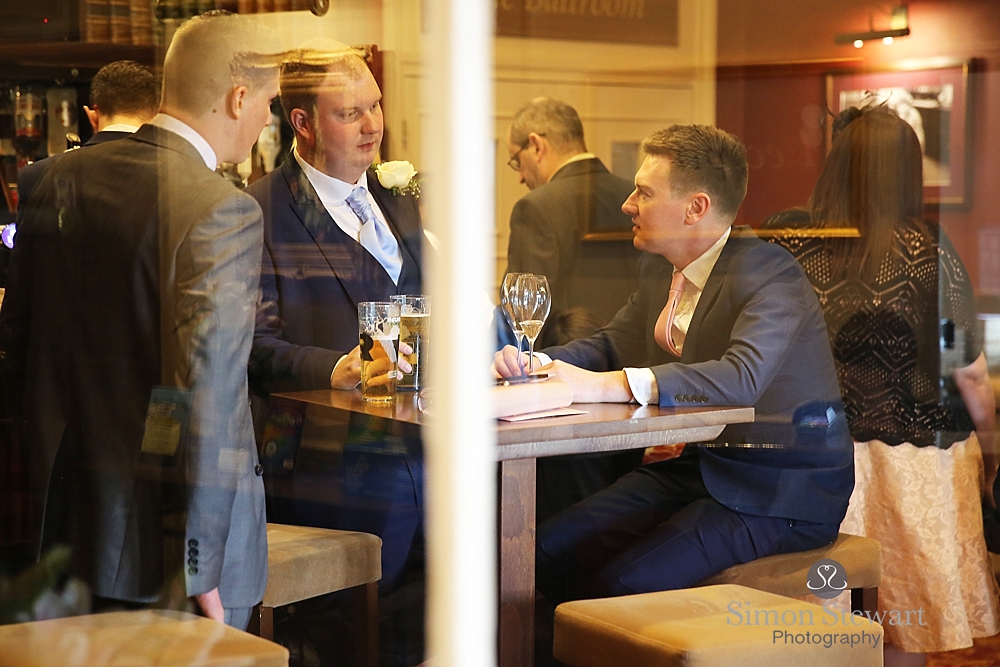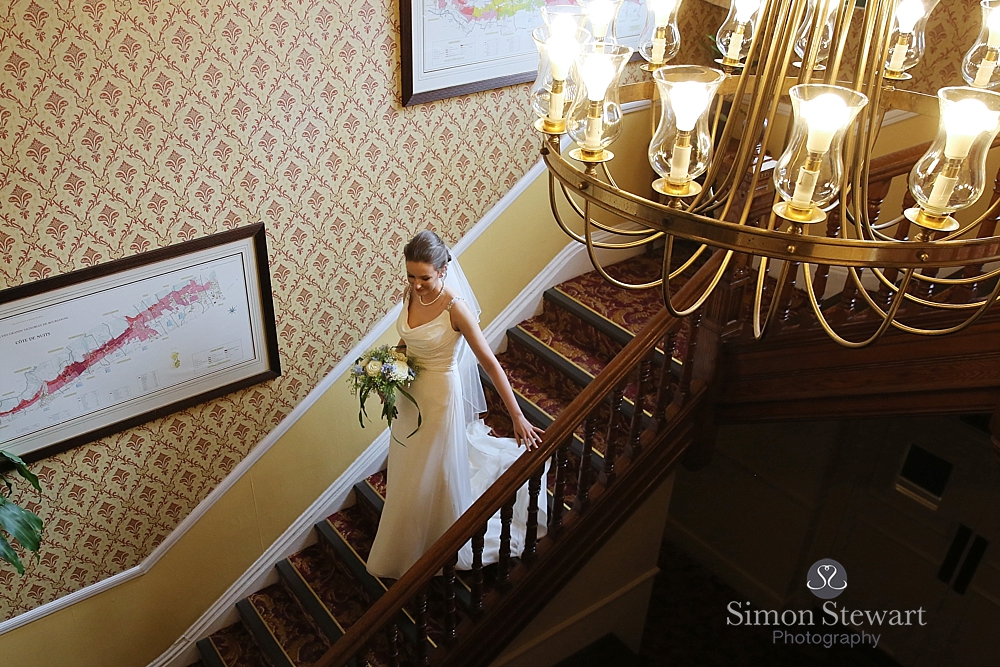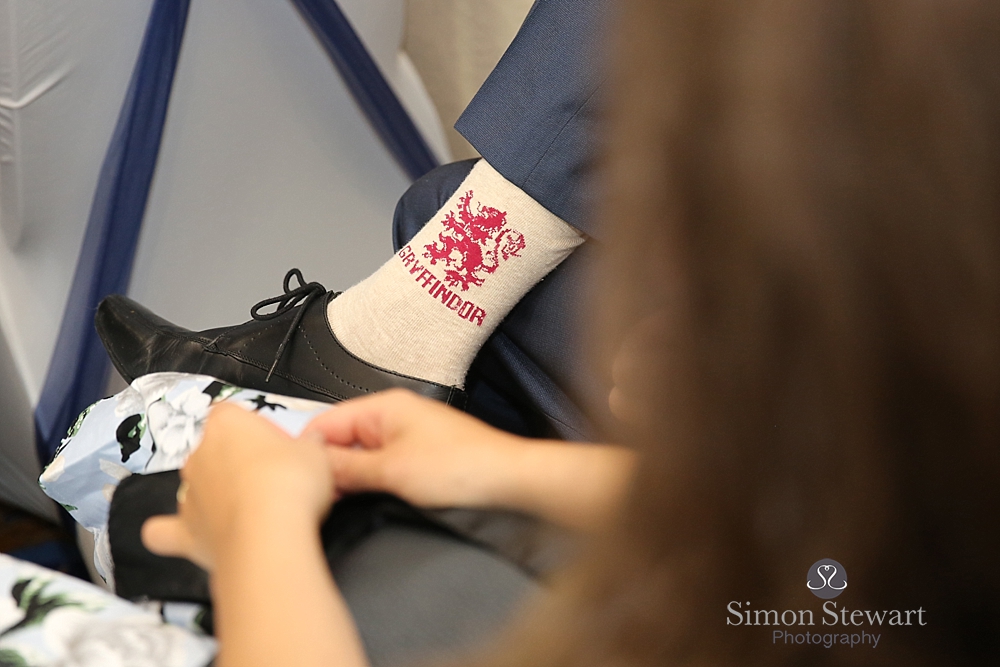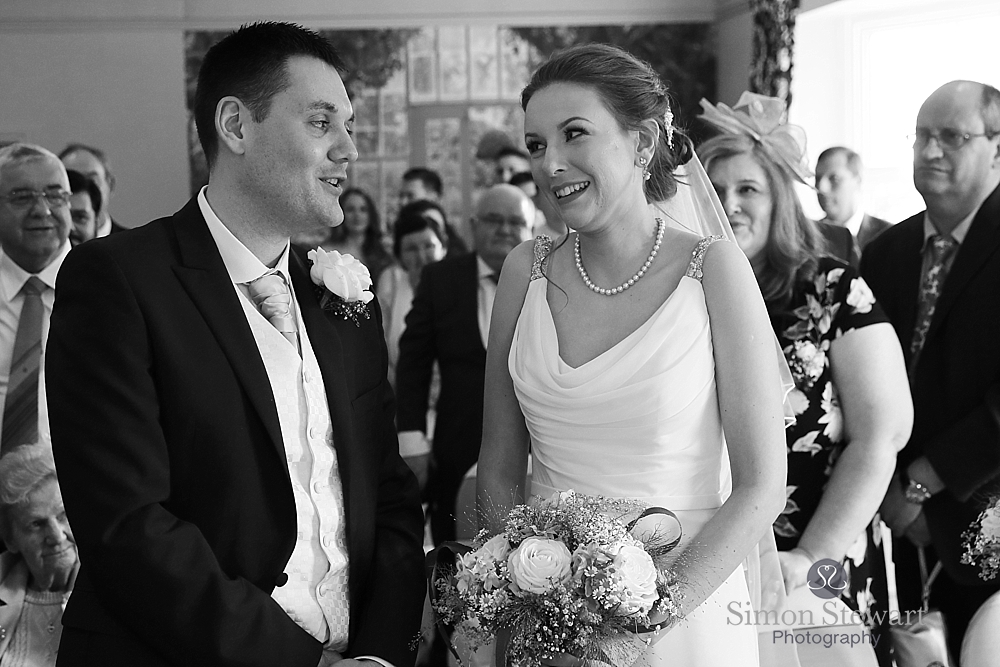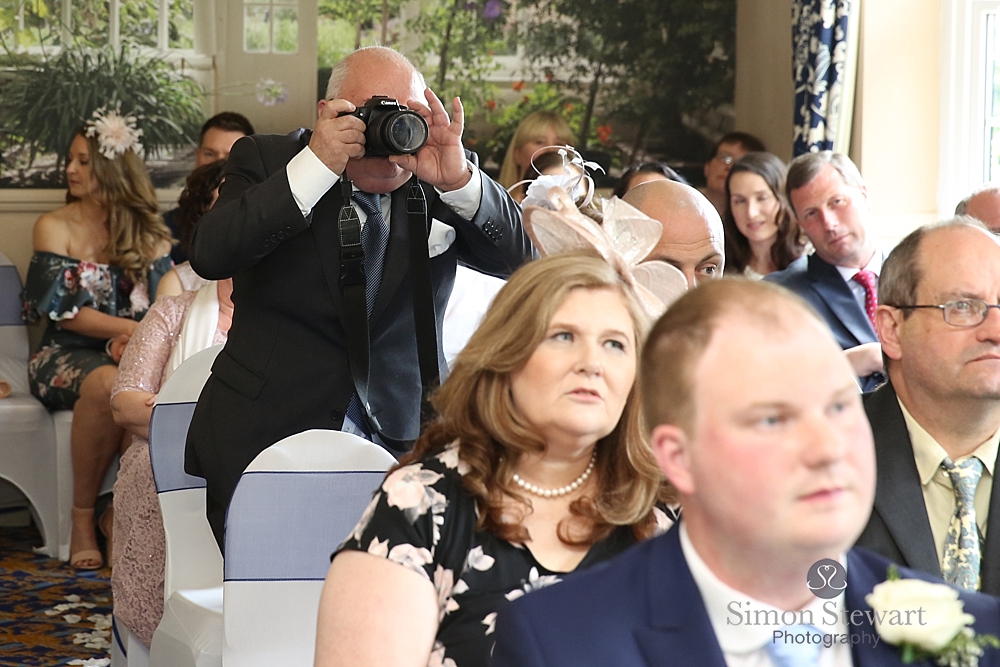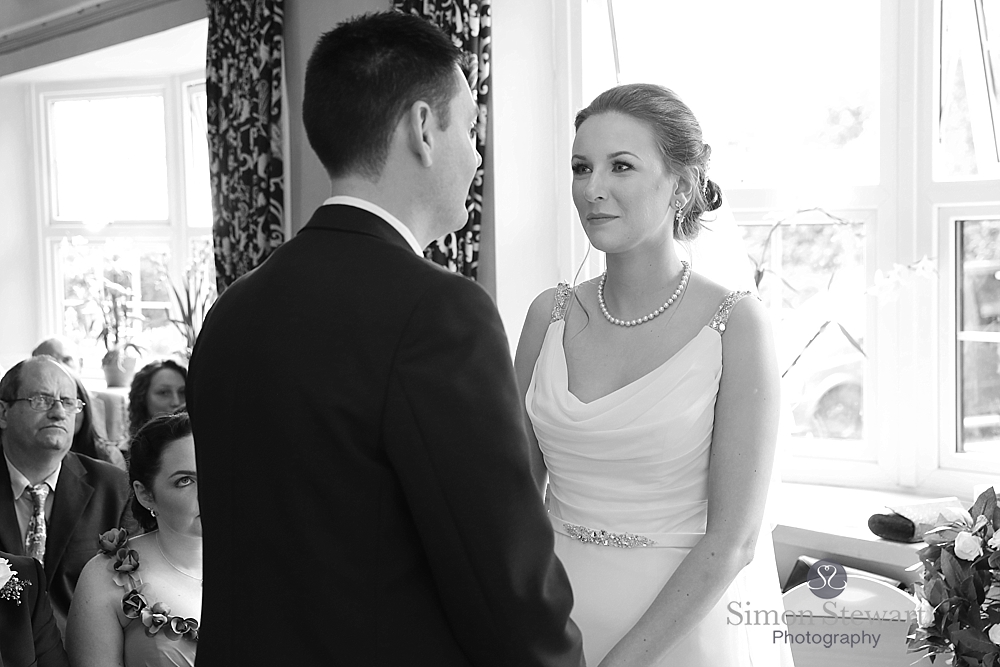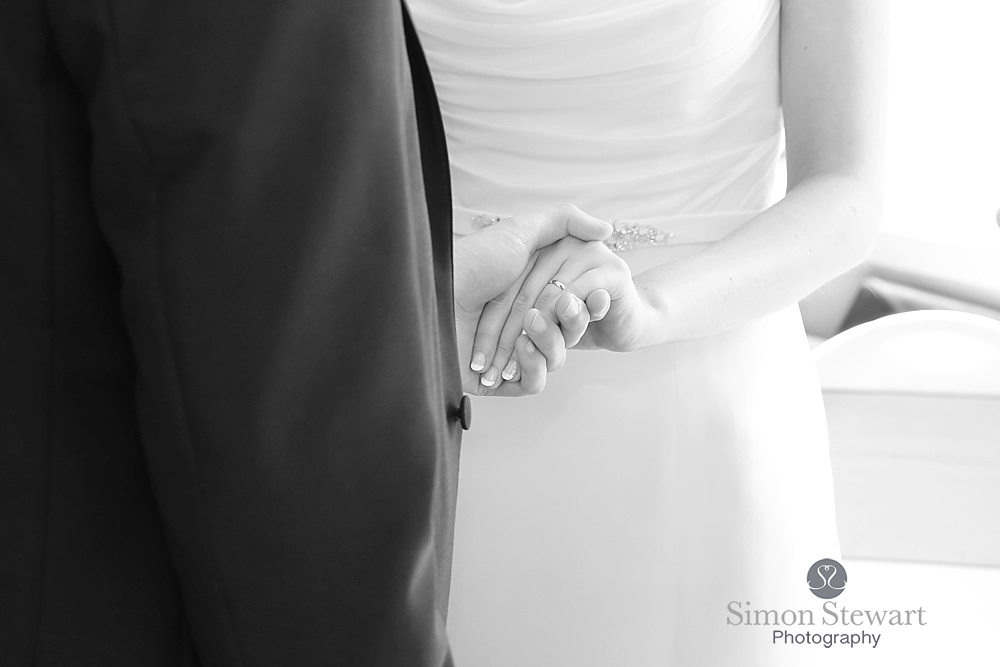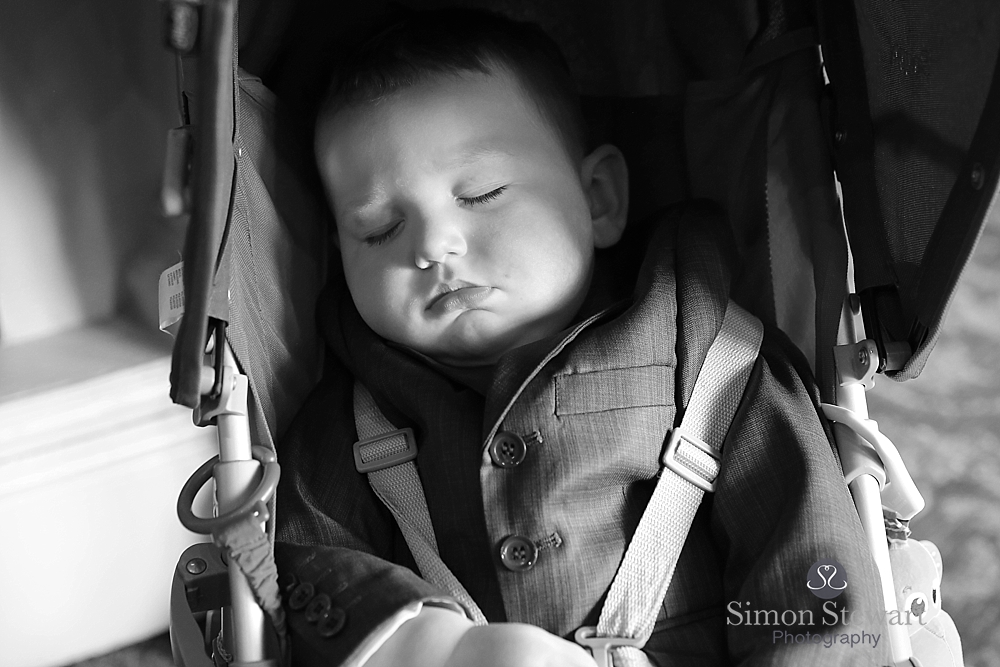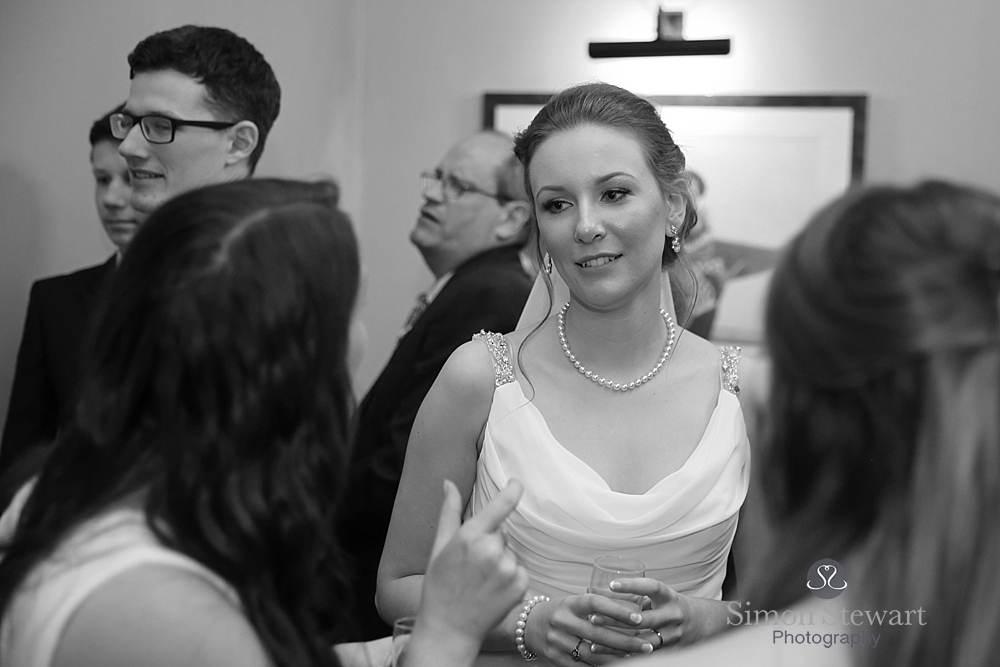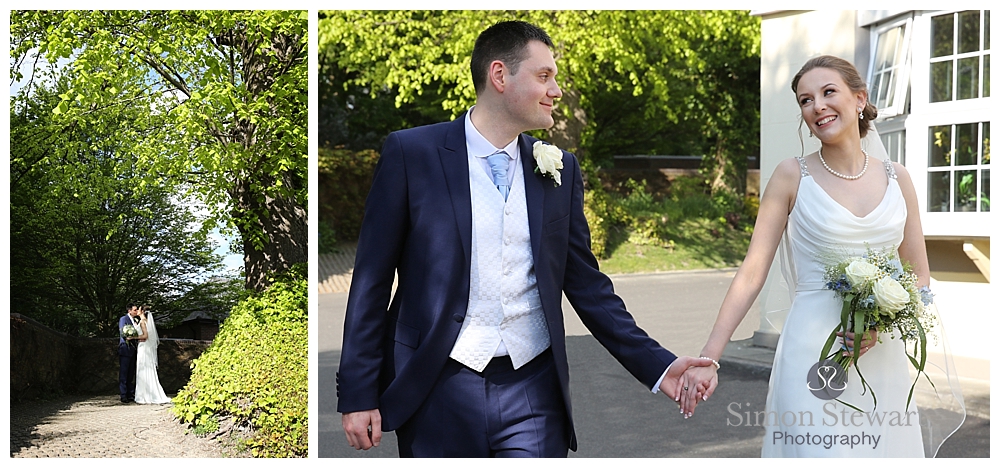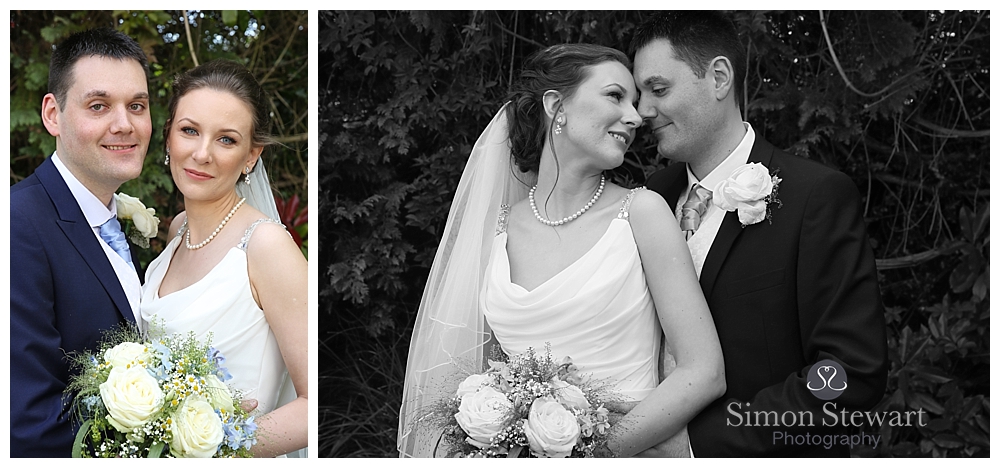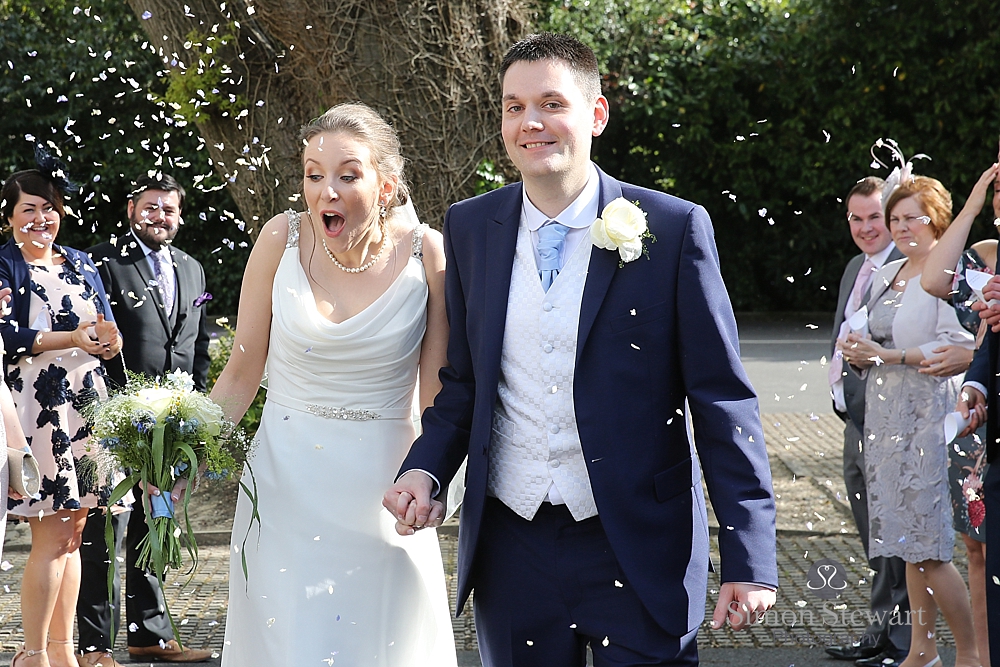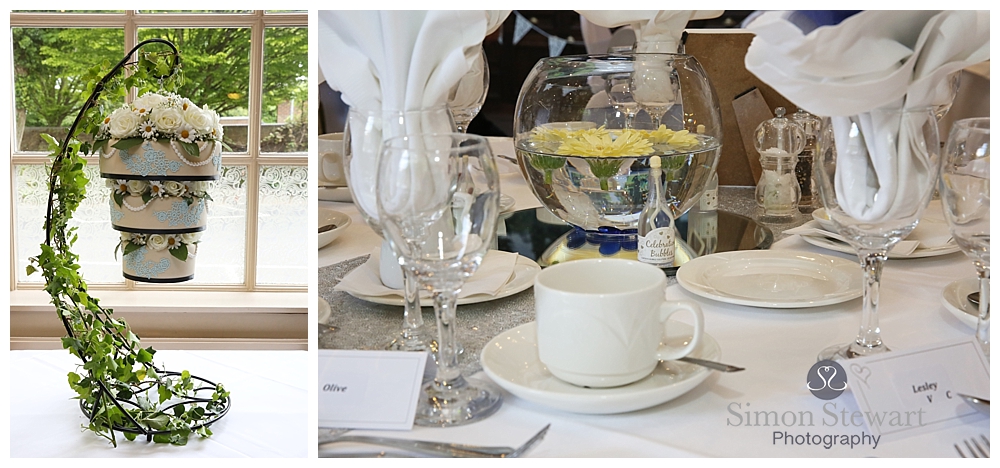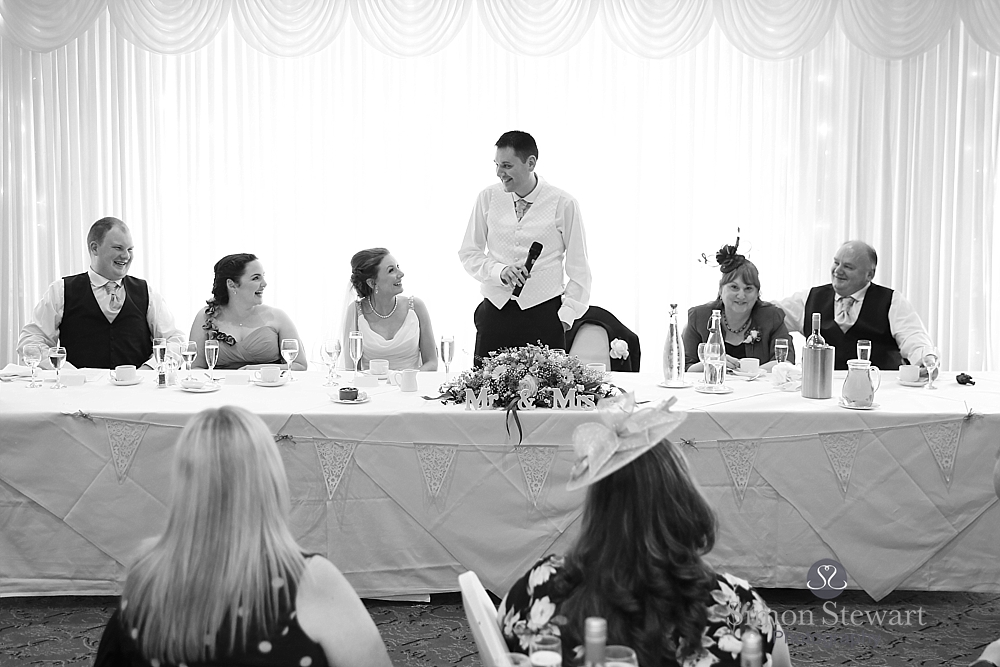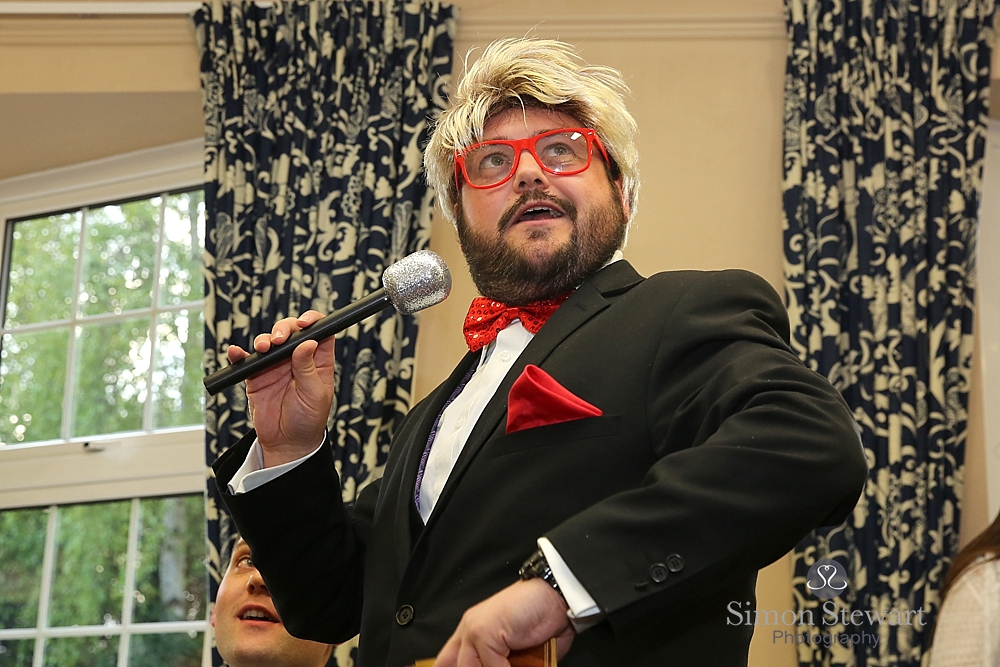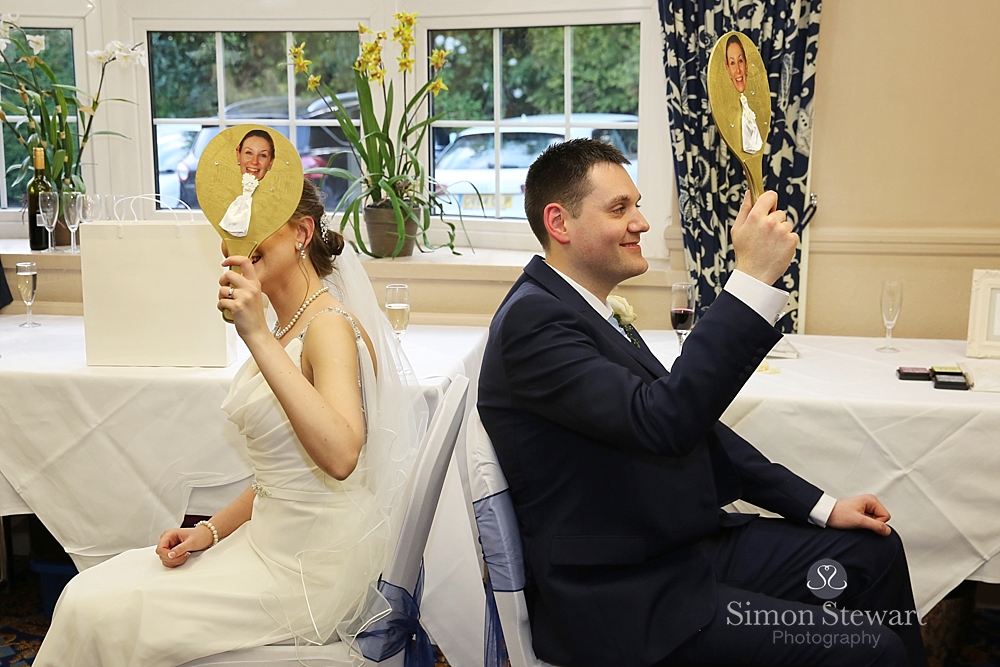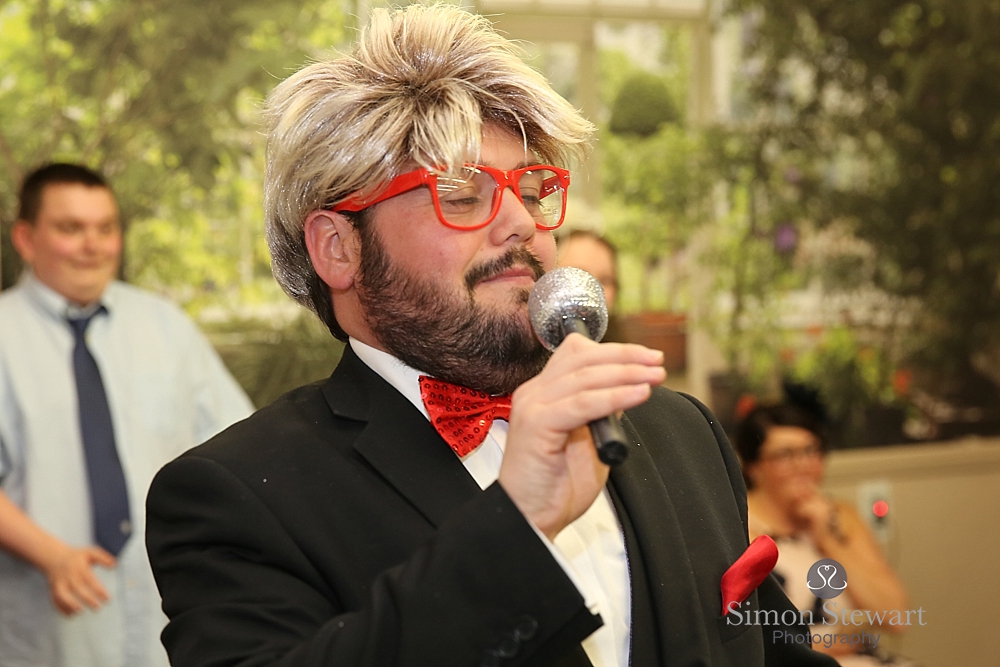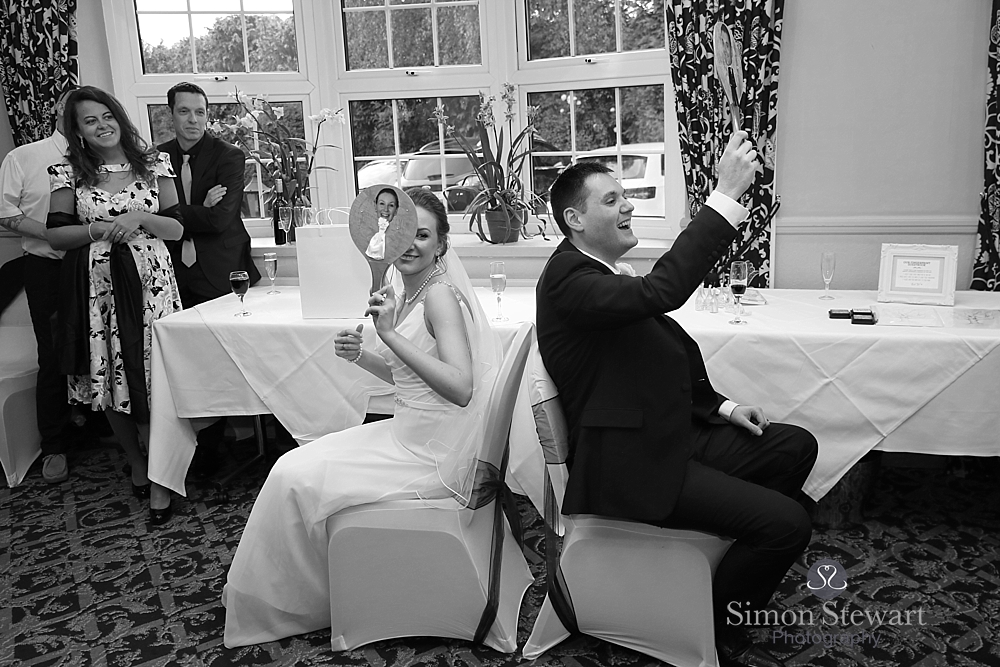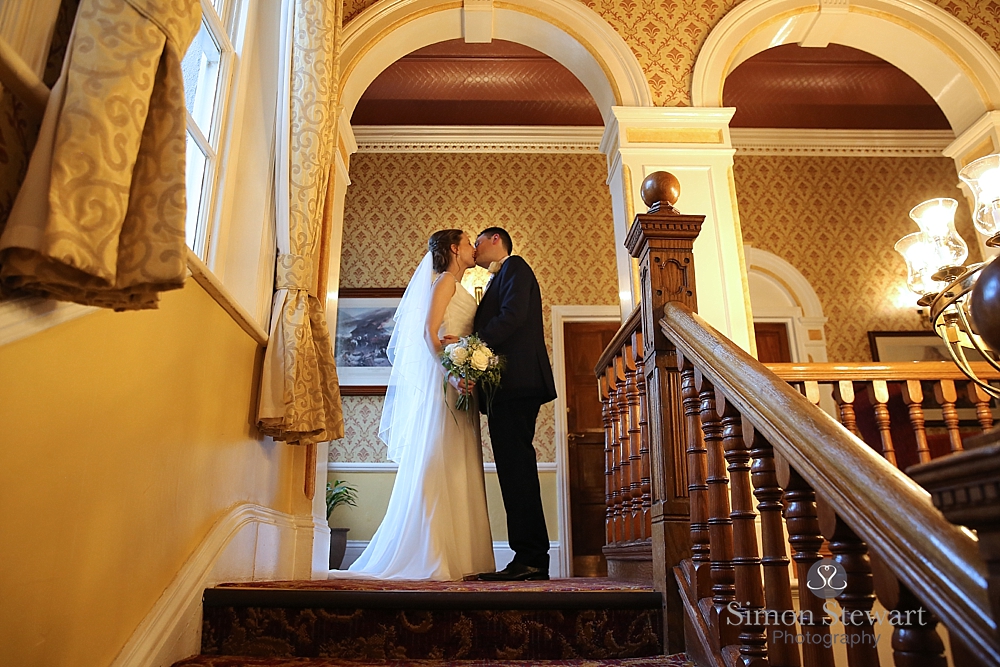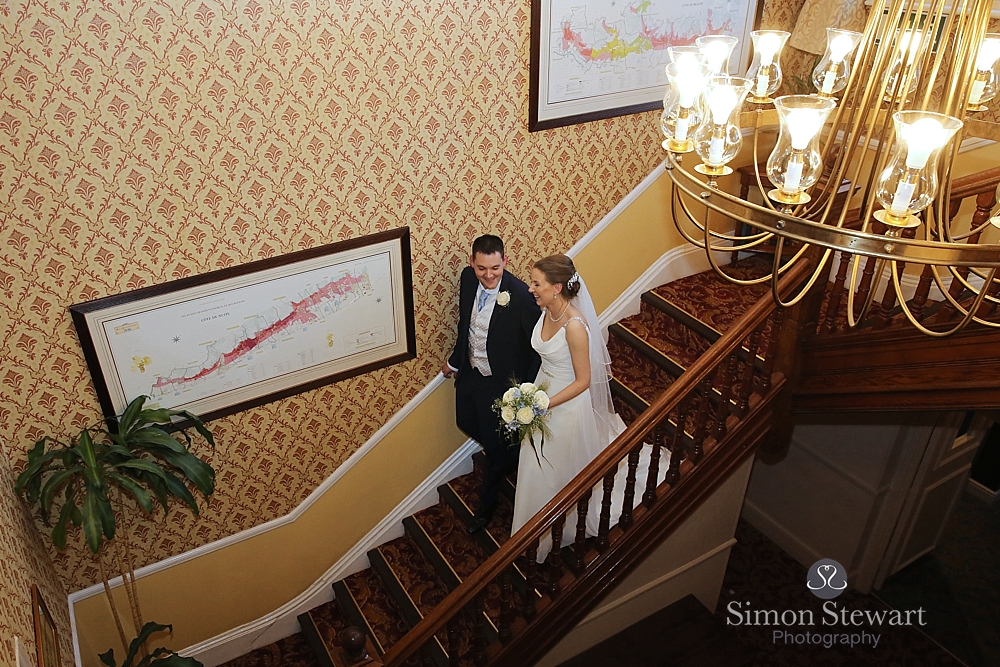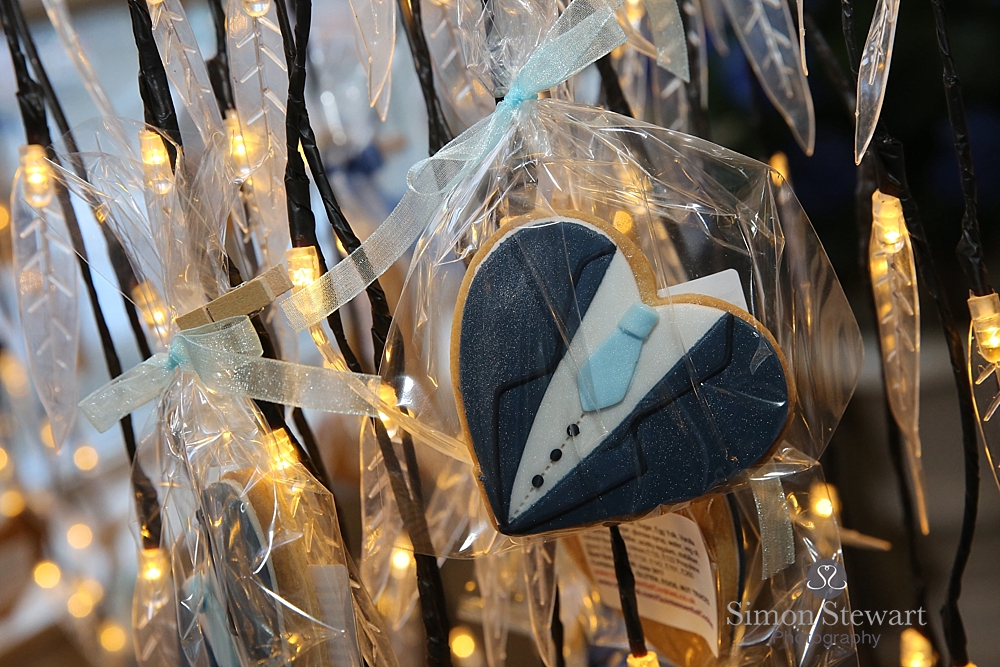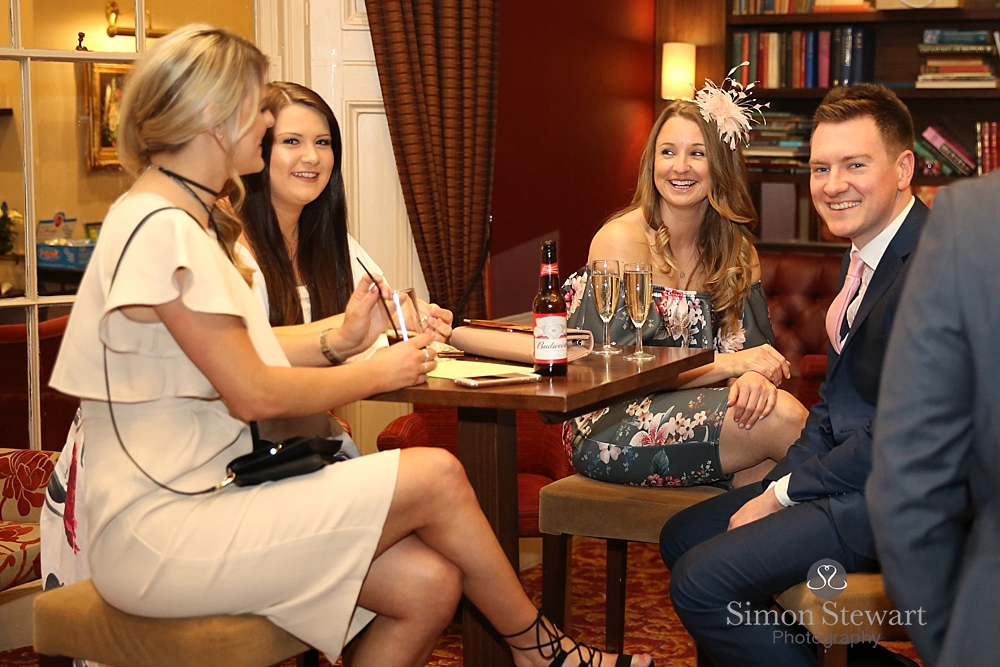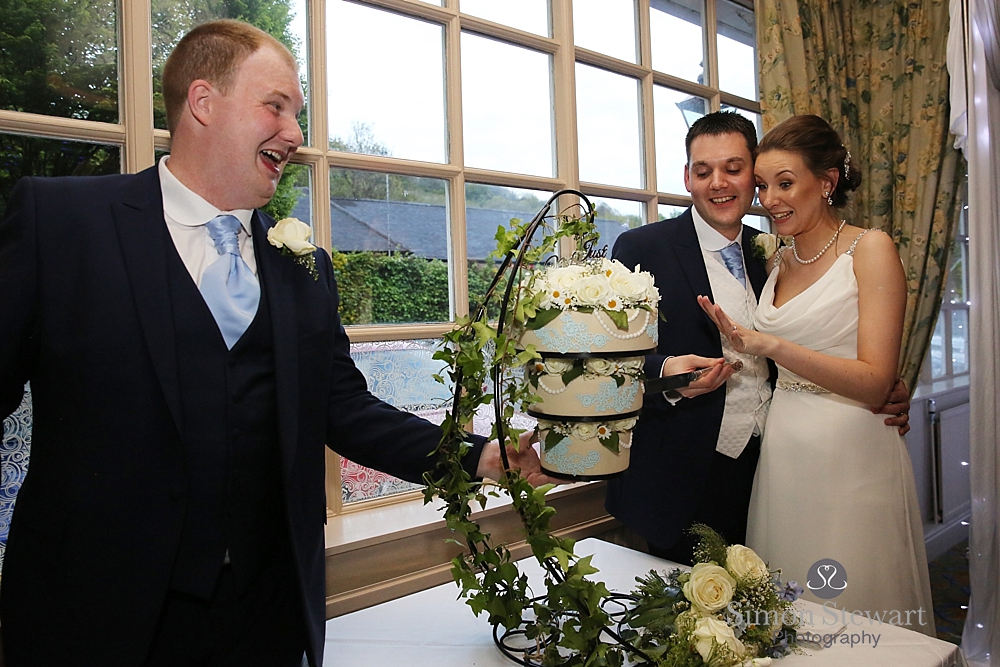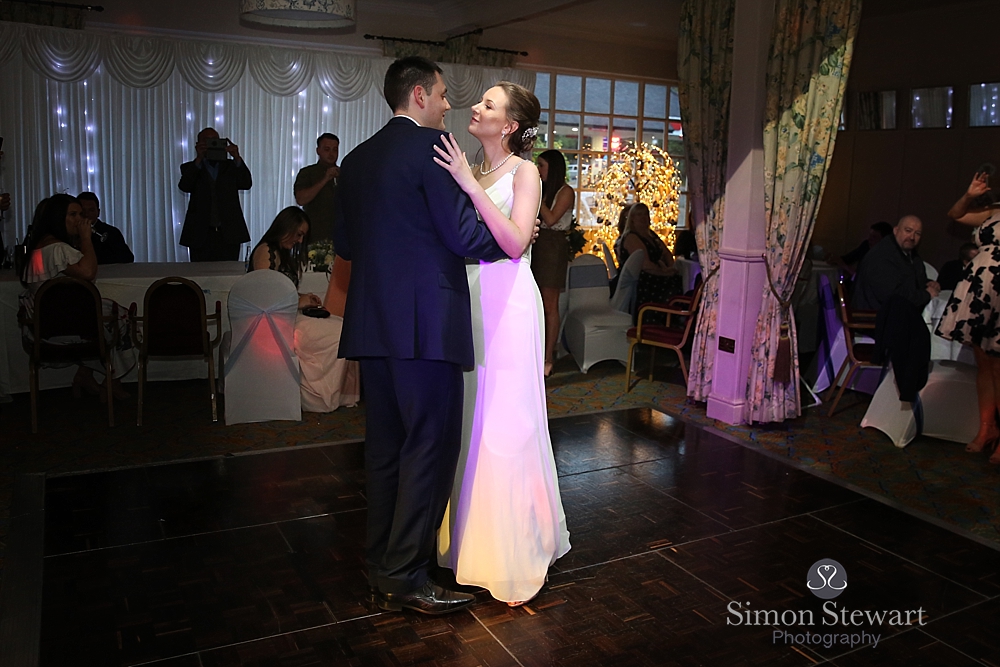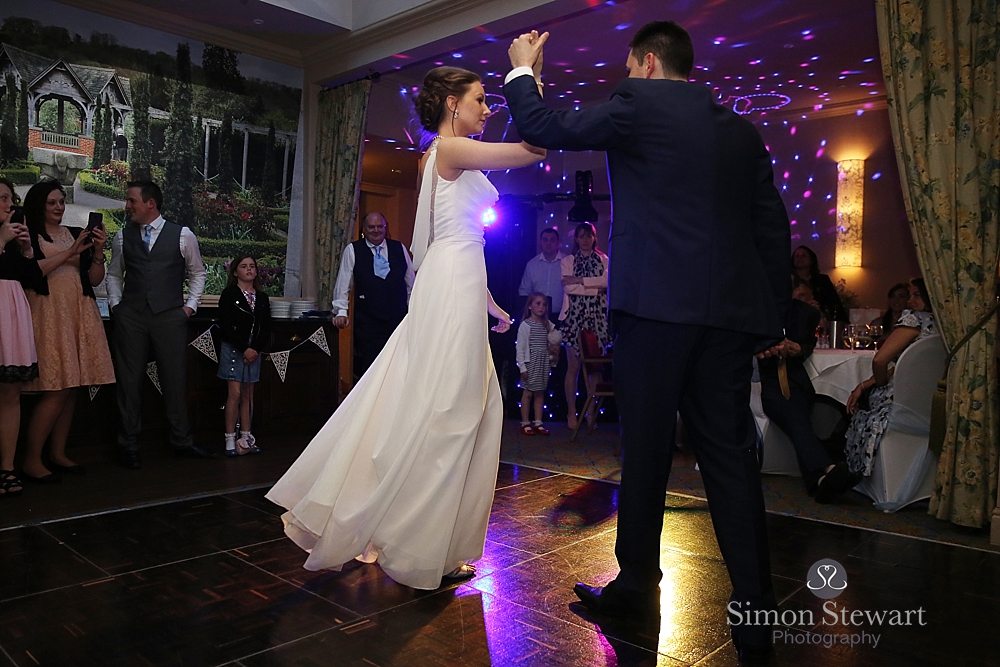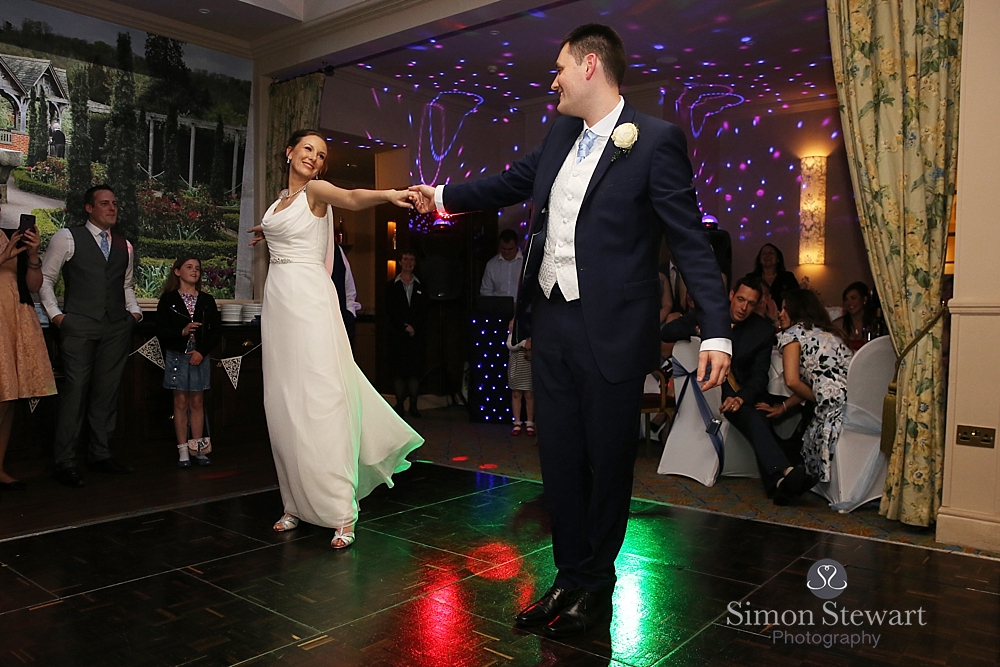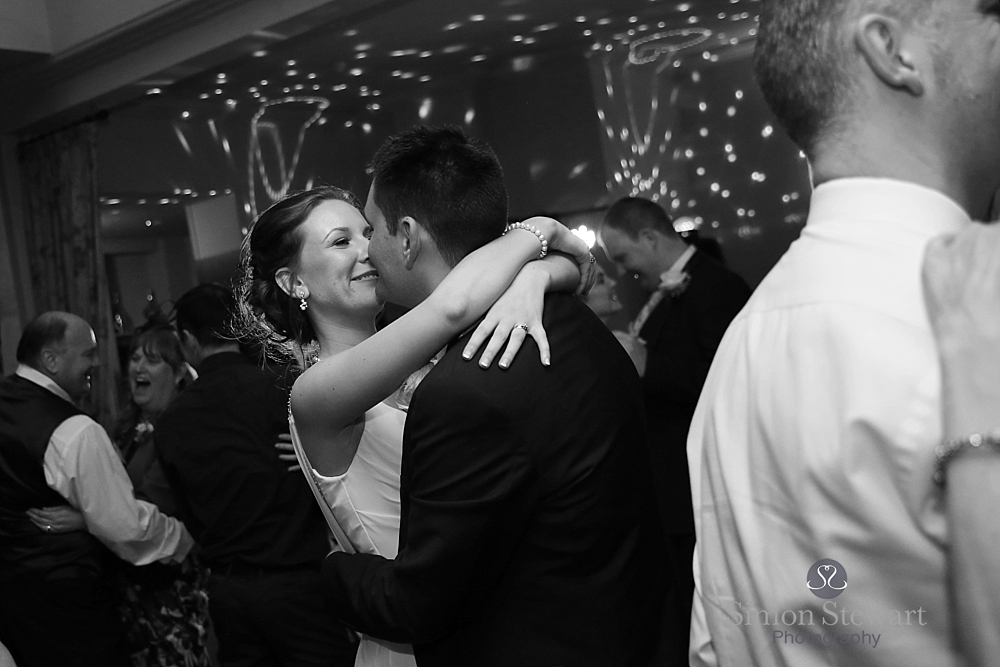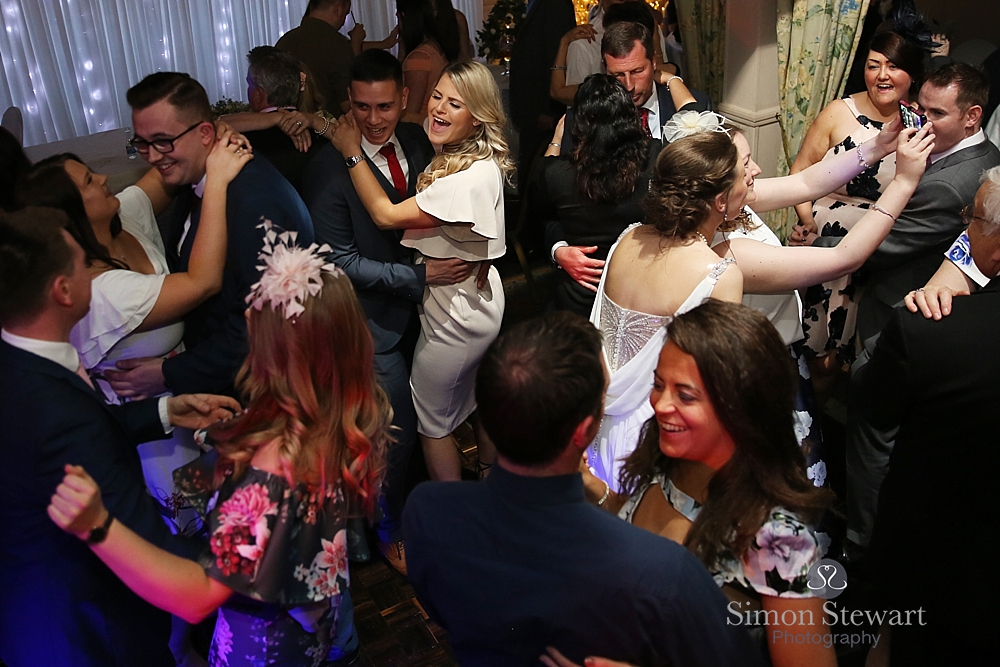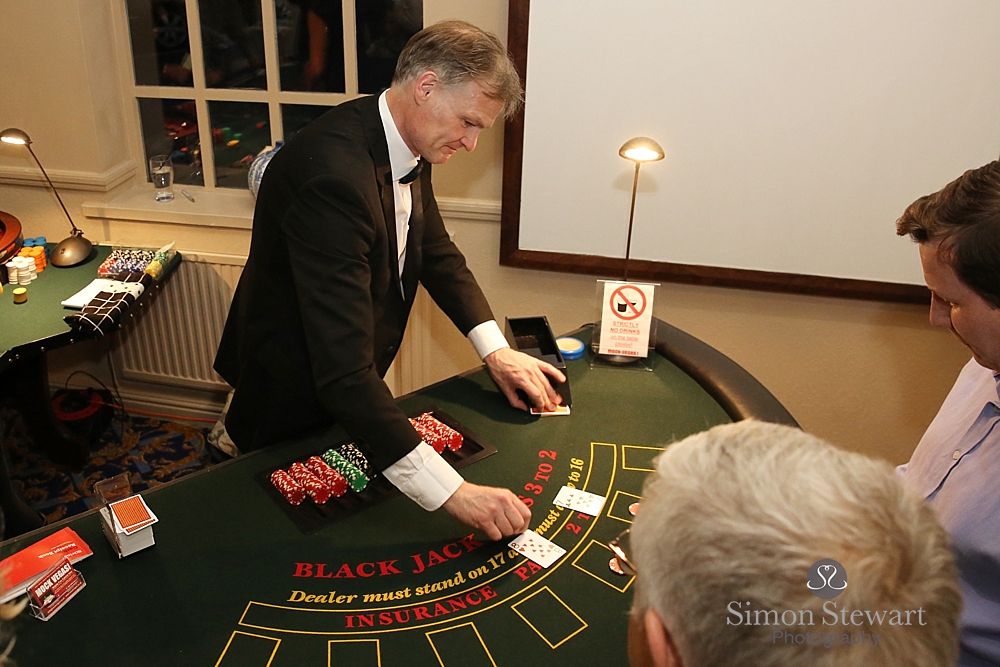 If you would like to view further examples of my work please follow the link below
https://simonstewartphotography.com/relaxed-elegant-wedding-photography/